102-Year-Old Asks To Be Arrested, Handcuffed, And Put In Squad Car To Check Off Bucket List
October 5, 2016

Edie Simms has had many experiences in her 102 years of life, but getting arrested isn't one of them.

The Missouri woman got to experience something like it when she was handcuffed and placed in the back of a police car that drove her to a senior center where she delivered handmade gifts to residents.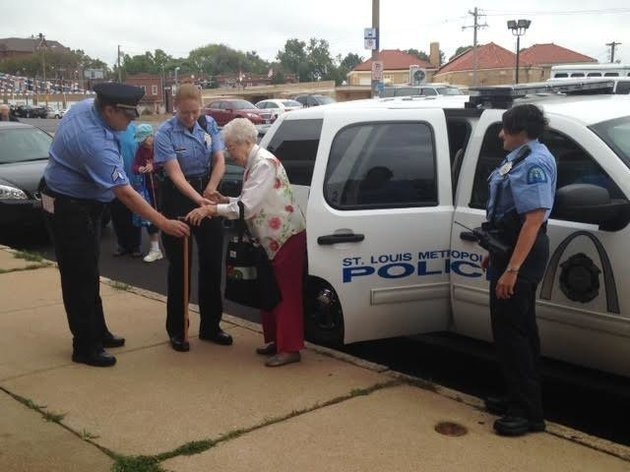 Simms has reportedly made more than 400 items for the residents at Five Star Senior Center in St. Louis over the past two years, but she's never delivered the gifts in person. The senior center organized a trip in a police car to finally make that happen.

"She was so excited that she can ride in a police car and she said, 'Do you think you could put those handcuffs on me?'" Michael Howard, executive director of the center, told ABC News. "A St. Louis County car pulled up next to the police and Edie holds up her hands with the handcuffs on. She's just a riot."

"Keep going, don't ever stop whatever it is you're doing and spend some time doing community service," Simms, who turned 102 on Sept. 25, told CNN, "because sometimes the person you reach out and touch, is the only person that they will talk to in a day."