There are many reasons to fall for a hot chick. Some are turned on by a pretty face, others a tight body, and still others appreciate a vegan. (Ok, lots don't – but let's assume some do.) There is an ancient tradition though about falling for money, with the notion of the dowry embedded throughout the centuries.
All of this leads to our hottie of the day, 19 year old Alexandra Andersen, who is the world's youngest billionaire, worth $1.2 billion as per Forbes widely respected yearly rankings. Ok, she's only the 1467th richest person in the world, but most of the others tend to look like Sheldon Adelson, pictured here:
The Norwegian stunner owns 42.2% of the family's investment company, which earned its money the old fashioned way. Yep, a century of being Norway's biggest cigarette maker is quite lucrative. Maybe that's why she's into veganism these days – loads of bad familial carcinogenic karma can do that.
Despite absurd wealth, her father still insists she watches her pennies, and supposedly demands that she only buys used cars.
"I save when I get my weekly allowance, and I save the cash prizes I win in competitions or if I get money as a gift for my birthday. It means I can buy myself things I really want, like a bag or a pair of shoes, without having to ask mum or dad for money."
When news stories first came out about Alexandra's massive wealth, she claims she got 500 new Facebook requests. We're going to assume at least some of them were for shallow reasons, and not just so she'd join them in liking Candy Crush. Here she is acting goofy with a friend. 
Ok, let's get real for a second. Perhaps Alexandra won't find you attractive, or thinks you're out of her league. Or maybe she's just too young (or you're too old). Luckily, there's always Plan B. Her billionaire sister, Katharina, is 20 and pretty hot herself.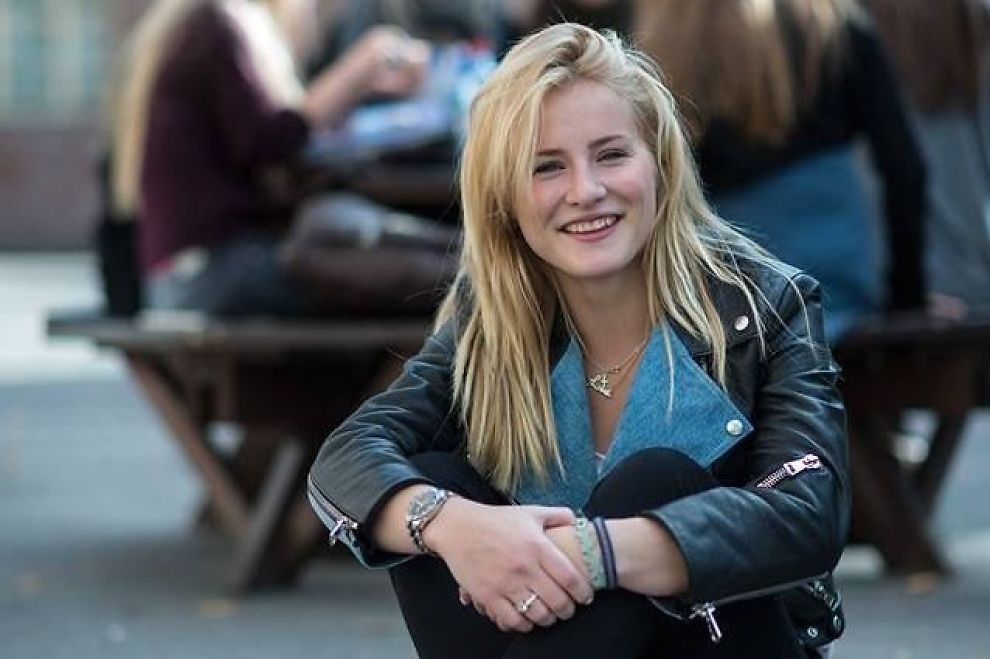 Source: The Independent