94-Year-Old Installs Pool For Neighborhood Kids After His Wife Of 66 Years Passes
August 14, 2017

Lonely after the death of his wife, Keith Davison decided to bring some laughter and smiles into his life by building an in-ground pool in his backyard and inviting the neighborhood kids for a summer-long pool party.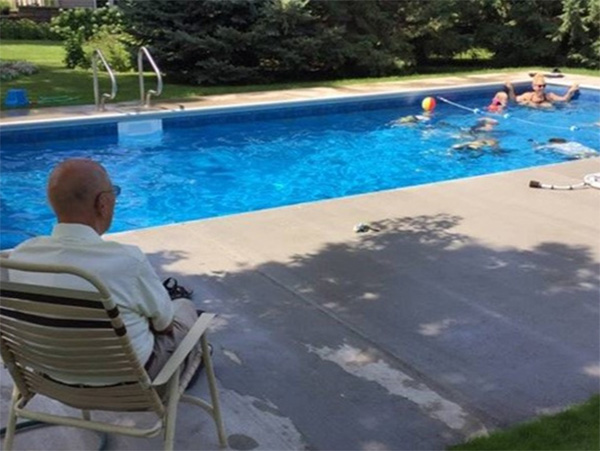 Photo credit: KARE News

Davison, 94, lost his wife of 66 years to cancer in 2016.

"You just can't imagine what it's like," Davison told KARE. "You cry a lot. That's just the way it is, because she's not here."

So the retired judge from Morris, Minnesota, installed a swimming pool in his backyard and opened it to all of the neighborhood kids.

The backyard addition is no mere wading pool, at 32 feet long – and 9 feet deep under the diving board. It's a welcome addition in a town that doesn't have an outdoor public pool.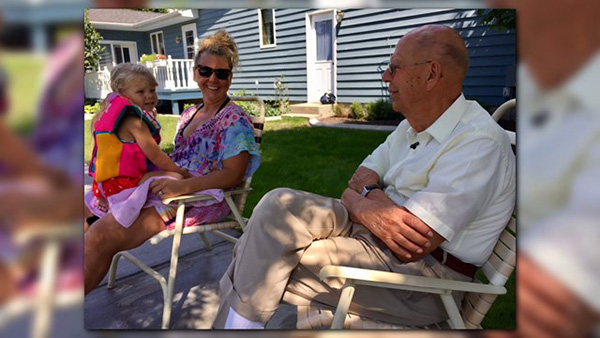 Photo credit: Boyd Huppert, KARE

Since the opening of the pool in July, a few neighbors and their children have been regulars.

"It's him spreading joy throughout our neighborhood for these kids," neighbor Jessica Huebner told KARE News. Huebner says she now tells Davison, "You kind of adopted our whole neighborhood of kids, these are your grandkids."

"Now we're going to be here every day," says Jaime Mundal, another neighborhood mom.

Davison added that the kids won't be having all the fun. He still enjoys swimming himself after the children have gone home.