A Bride And Groom Asked Their Grandmas To Be Flower Girls. The Photos Are Adorable!
July 20, 2016

Maggie and Josh Wakefield have always connected over their close bonds with their grandmothers. So when it came time to tie the knot, they found the sweetest way to honor their grandmas on their wedding day ― by asking them to be flower girls.

To make the request special, Maggie and Josh went to a local craft store and assembled flower girl baskets with silk rose petals. They presented the baskets to their grandmas as a "flower girl proposal."

They accepted without hesitation.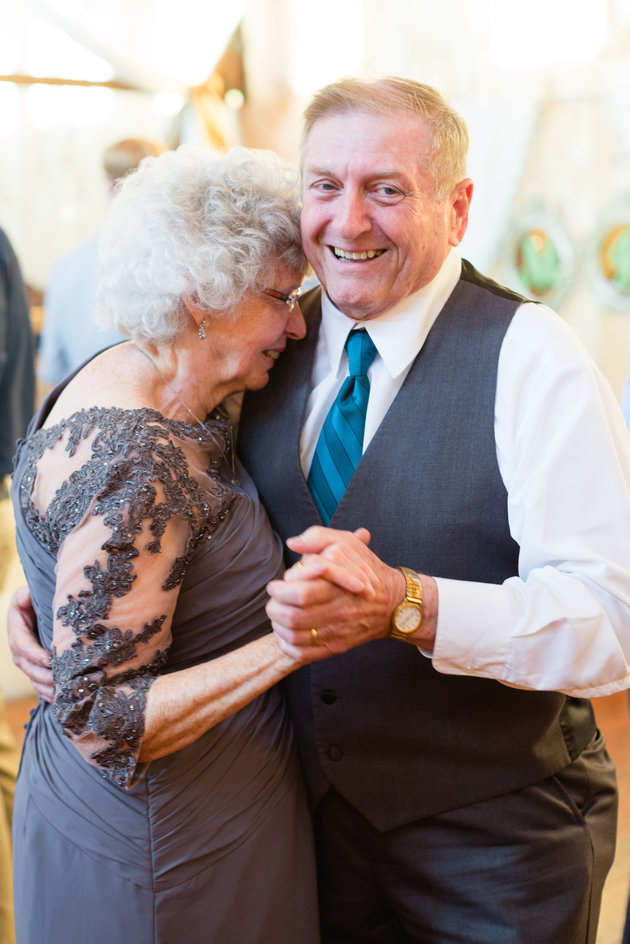 Josh dances with Grandma / Ashley Elizabeth Photography

Wedding photographer Ashley Gillman shared the photos on her professional Facebook page.

"Sometimes words fail me as I caption a photo," she wrote. "This is one of the sweetest wedding moments I've EVER witnessed. The bride and groom honored their grandmothers by having them be the flower girls."

Maggie said both grandmas told her they'd likely leave the reception early, but the flower girls danced the night away until the very last song.

"They kept telling me they were having so much fun," she said. "Josh's grandparents were dancing as well and Josh got to dance with his grandma, which was the sweetest thing!"

"In almost 10 years as a wedding photographer, I've never seen anything like it," Gillman told PEOPLE. "I knew I was part of something special – these ladies are awesome women."