A Massive Statue Of An Egyptian Pharaoh Has Been Found In A City Slum
March 10, 2017

The remains of a massive Egyptian statue discovered in a Cairo slum is believed to be one of history's most famous rulers.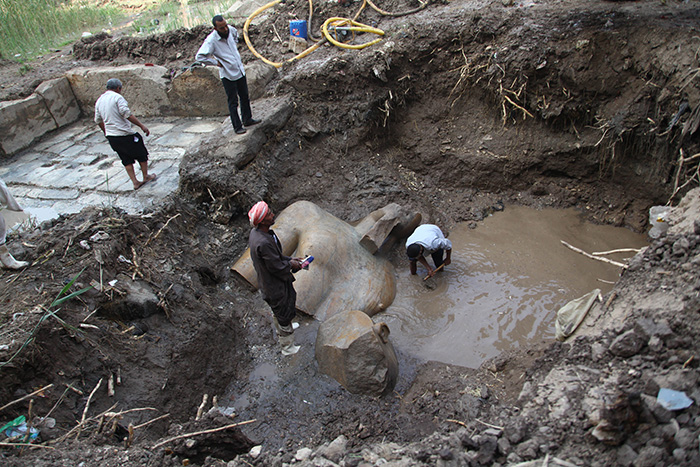 Photo credit: Ibrahim Ramadan / Getty Images

Archaeologists from Egypt and Germany found the statue submerged in water and think it most likely depicts Pharaoh Ramses II, the ruler of Egypt 3,000 years ago.

"Last Tuesday they called me to announce the big discovery of a colossus of a king, most probably Ramses II, made out of quartzite," Antiquities Minister Khaled al-Anani told Reuters. "We found the bust of the statue and the lower part of the head and now we removed the head and we found the crown and the right ear and a fragment of the right eye."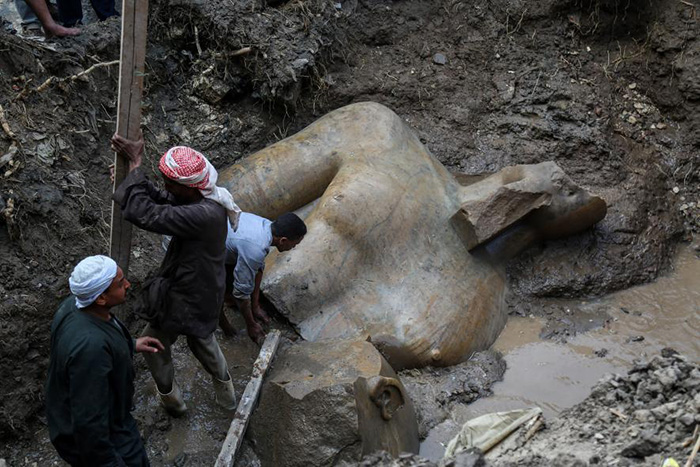 Photo credit: Ibrahim Ramadan / Getty Images

Ramses II ruled Egypt from 1279 to 1213 B.C., making his 60-year-long-rule one of the longest in ancient Egypt.

The growth and prosperity seen in Egypt at the time earned him the title "Ramses the Great."

Excavation will continue in Cairo and, if the remaining pieces can restore the statue, it will be erected at the Grand Egyptian Museum, which is set to open in 2018.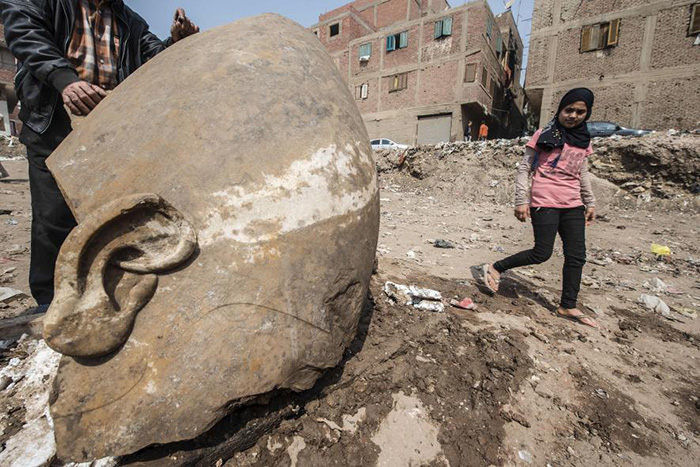 Photo credit: Ibrahim Ramadan / Getty Images