A Rare White Moose Has Been Captured On Video In Sweden
August 15, 2017

Video footage of a rare white moose spotted in Varmland, Sweden, has caught fire on the internet this week.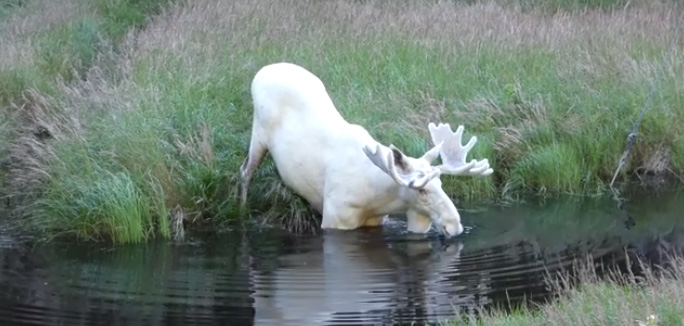 There are only around 100 white moose in the wild. The animals are not albino, but grow white fur due to a generic mutation.

The footage was captured on August 11 by Hans Nilsson who had been searching for the rare animal for three years.

Watch the video below.