A Wild Stag Visits This Elderly Woman At Home Twice A Day
April 28, 2017

A wild stag named Flippen has been visiting an 81-year-old's home twice a day for the last four years.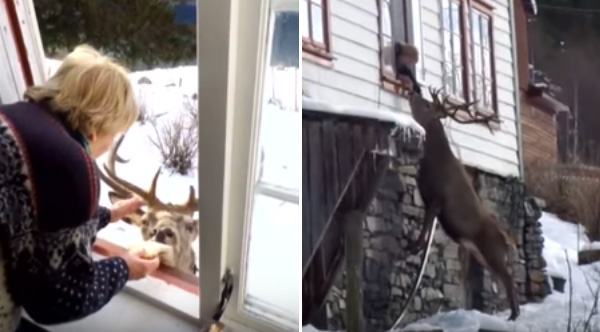 Mette Kvam of Aurland, Norway, returns the affection by petting his head and feeding him snacks.

A passerby caught the sweet scene on camera and says the animal sometimes sleeps outside the house until their next meeting.