Abandoned Dog Turns His Life Around By Landing A Full-Time Job At A Gas Station
February 26, 2017

A dog who was abandoned at a gas station by his previous owners when the area was nothing but a construction site has turned his life around by landing himself a job.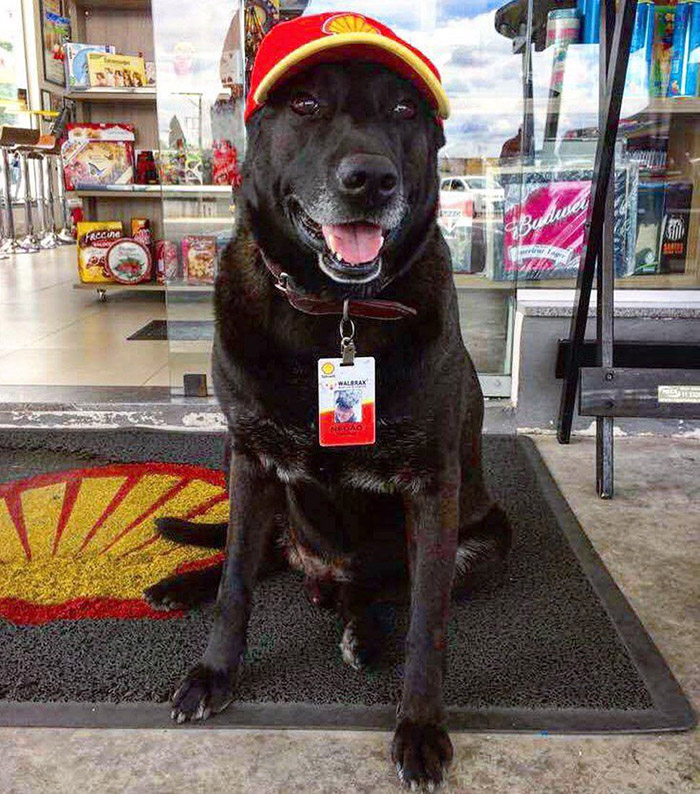 Photo credit: Sabrina Plannerer

Two years ago, Sabrina Plannerer purchased a Shell gas station in the town of Mogi das Cruzes, Brazil. It was around this time that she discovered the adult dog, named Negao, roaming around the site, after he'd been abandoned there by his former owner and was too frightened to leave.

"We adopted him immediately and got him all the care animals need," Sabrina told the Dodo. "We bought him food, a dog house, and a leash to take him on walk."

But Sabrina didn't just give Negao a home – she also gave him a purpose. His very own job.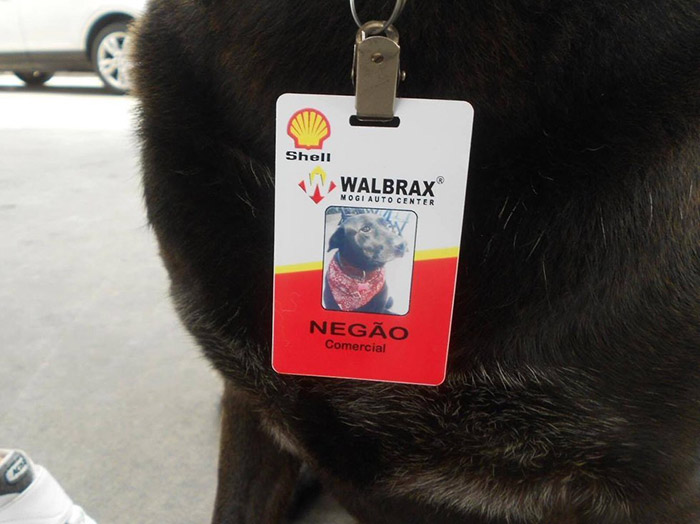 Photo credit: Sabrina Plannerer

Sabrina wasn't sure how he would react to the sudden bustle of business in the place he'd been calling home, but he has proven to be a natural at providing world class customer service.

"Negão waits for people to arrive, and then goes up to say hello, winning them over with his charms," Plannerer says. "Customers love him. Some people even bring him toys."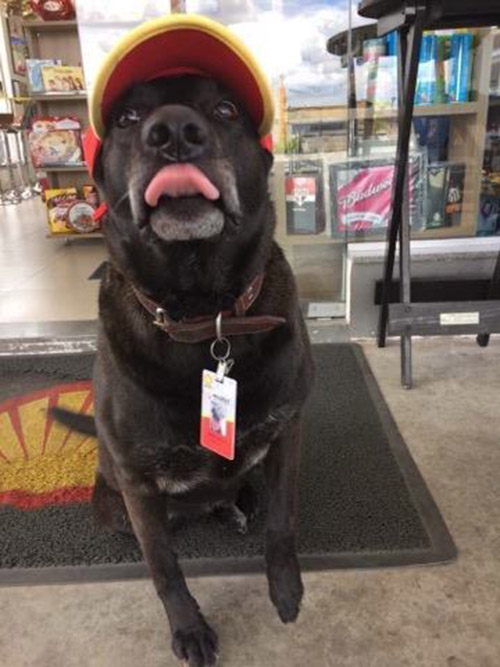 Photo credit: Sabrina Plannerer

The hardworking pup has become a poster dog of sorts for a local initiative started by the charity group FERA, which aims to pair stray dogs with businesses in the event they cannot find a stable family to live with.