Afghan Boy In Plastic Bag Messi Jersey Finally Has His Dream Come True
February 25, 2016

An Afghan boy who became a viral hit for wearing a striped plastic bag with Lionel Messi's name and number on it is now the proud owner of the real thing – thanks to the soccer superstar and the United Nations Children Fund (UNICEF).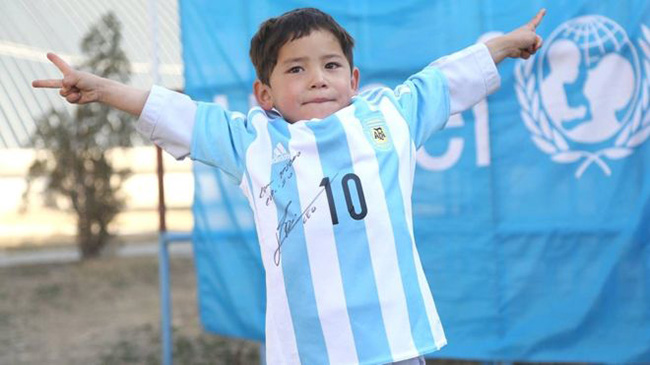 Unicef / Twitter

Social media campaigns helped to locate the child known as "Messi's biggest fan", five-year-old Murtaza Ahmadi, who comes from the Jaghori District, in the eastern Ghazni province of Afghanistan.

Murtaza was given two autographed jerseys and a signed football from Lionel Messi's management team, his father Arif Ahmadi told CNN.

Arif said it was "one of the happiest moments" of the five-year-old's life.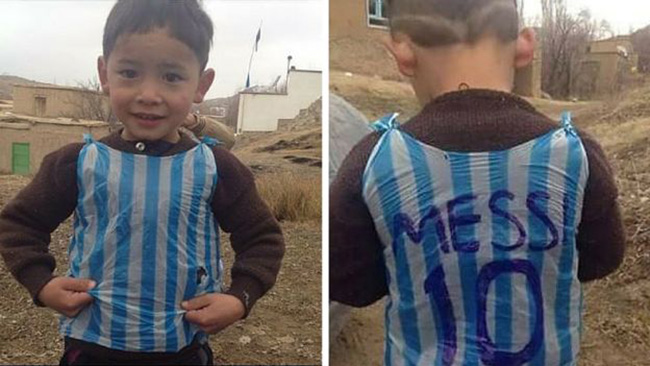 Arif explained that the plastic bag jersey had happened when he told his son "that we were living in a poor village far from the city and it was impossible for me to get him the shirt."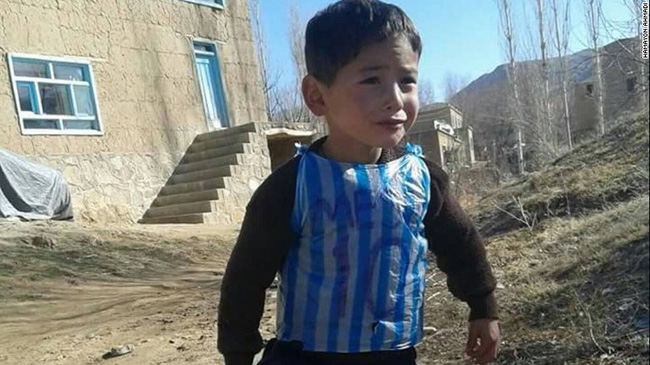 "He kept crying for days, asking for the shirt, until his brother Hamayon helped him make one from the plastic bag to make him happy. He stopped crying after wearing that plastic bag shirt."

Since the gifts arrived, Arif said that Murtaza has not stopped wearing wearing one of the shirts and playing with the football.

"I love Messi and my shirt says Messi loves me," Murtaza said – already perfecting his own goal celebration.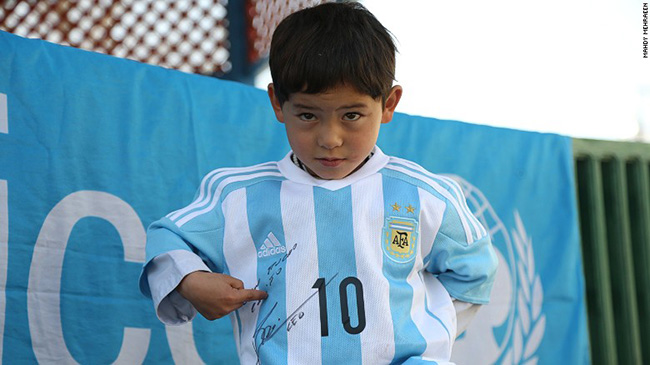 Unicef / Twitter