After Girl Scout Stand Is Robbed, Police Buy All Remaining Cookies And Donate Over $1,000
February 10, 2017

A girl scout stand outside of a Union City, CA, supermarket was robbed by a gunman on Wednesday. Neither the 12-year-old girl nor her mother were hurt, but they were understandably upset.

And so were police, who have so far donated more than $1,000 to the mother and girl — and also bought all the cookies they could.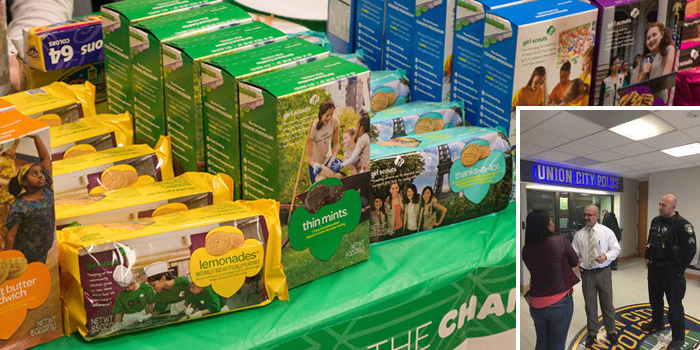 Sgt. Stan Rodrigues and Sgt. Paul Kanazeh

Many of the officers involved in the investigation have children actively involved in scouting, and donated their own money to cover the loss from the robbery, officials said. The Union City Police Officers Association purchased all of the girl's remaining boxes of cookies.

Sgt. Steve Mendez said Thursday that officers, after hearing of the robbery Wednesday, said "Oh my God and started busting out their wallets and handing money over."

The girl's mother delivered dozens of boxes of cookies to police Thursday. That's when Sgt. Bob Kensic gave her the cash donation collected from the department officers.

"We're just glad no one was hurt and we were able to change a negative thing into something positive for the mom and her daughter," Mendez added.

Source: Mercury News