Biker Rescues A Little Dog He Saw Being Beaten On The Side Of The Highway
February 20, 2016

Brandon Turnbow was riding his motorcycle to his father's house when he witnessed a little dog being abused on the side of the highway near Cresson, Texas.

"[I] was riding out an saw a vehicle pulled over on 171 with a worthless piece of crap beating an innocent little white dog," Brandon wrote on Facebook. "I watched in my rear view and saw this guy throw the dog into the air curbside and drive off."

Brandon named his new pup Mr. Davidson since he already has a dog named Harley.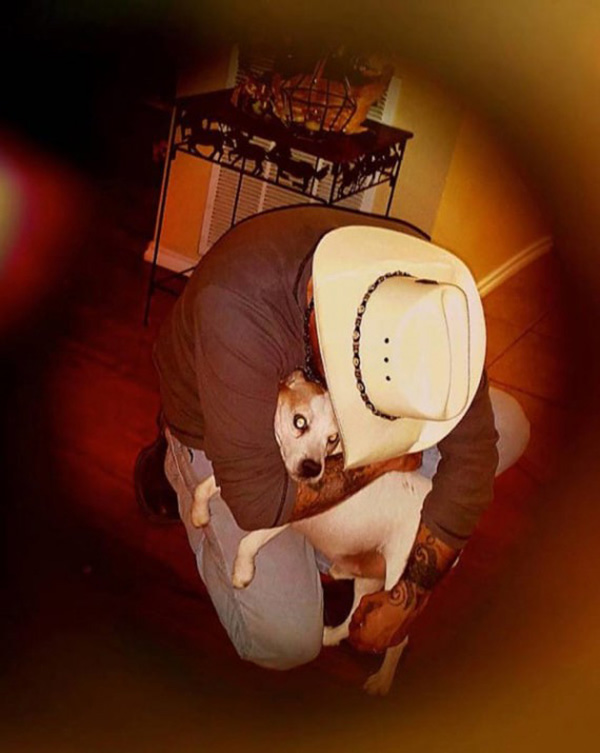 Facebook

Brandon decided to use Mr. Davidson's story to spread awareness and help abused animals by starting "Baaang" (Bikers Against Animal Abuse National Global).

To promote Baaang, Brandon wrote a song and made a video about Mr. Davidson – and it's going viral! You can check it out below: