Boys & Girls Club CEO Donates Entire Salary To Help Underprivileged Children Attend The Club
December 16, 2016

The CEO of a Boys & Girls Club in Tennessee is donating his entire salary to help underprivileged children attend the club and provide holiday bonuses for the staff.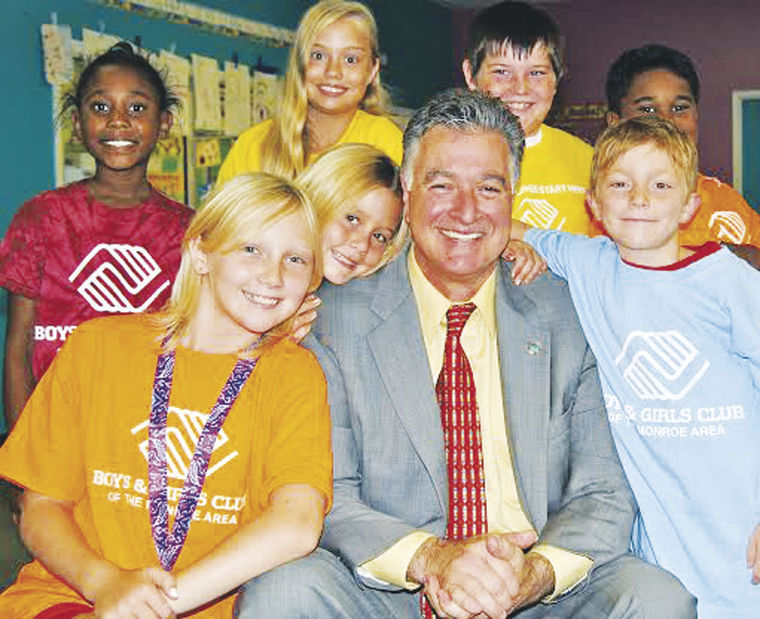 CEO Dr. Anthony Tricoli

Monroe Area CEO Dr. Anthony Tricoli said that he will begin giving up his salary at the end of this month.

"I think that this is just another great example of Dr. Tricoli's dedication to our Boys & Girls Club," Board of Directors Chairman Paul Willson told The Advocate & Democrat. "He has always looked to add value to our club, our community, and, most importantly, Monroe County's children, and this is just another great example of his dedication to serving all those."

"It's not that I don't need the money; believe me, I need it," Tricoli said. "But there are others right now who I know need it more than I do. This is my way of helping those in our club who are in need of some assistance just like my family was when I was a kid. Plus, I want assure that our staff members are properly thanked for their work."

Tricoli told the board in the letter how much an organization like the Boys & Girls Club means to him on a personal level.

"This organization means a lot to me, especially because of the very similar opportunity I had when I was a child," he wrote. "You may have already heard this story, so I apologize to those of you who have. But, as a young boy, every day after school and on the weekends I hopped on my stingray bicycle and rode to the Boy's Club in Fullerton (California). That was for about six years when I was growing up. Then my father fell ill and things changed for my family and me. Nonetheless, I have never forgotten the opportunities the Boys Club provided to me in the way of teaching me how to swim, how to safely use power tools in the workshop, and how to improve my study habits (I also got knocked out twice in the boxing ring — that's probably why I set my sights on a desk job). For me, the Club was a safe haven, the place where all of the worries I had went away, it was the place where I could just be a kid. "

Tricoli says it has been exciting for him to see the difference the Boys & Girls Club of the Monroe Area makes in the lives of children.

"In the last four years, I have seen how happy the children are as they fly through the doors of our club every day after school, he said. "They can hardly wait to get inside and see what our staff members have prepared for them in the way of fun and games, or homework help, or art, or leadership opportunity."