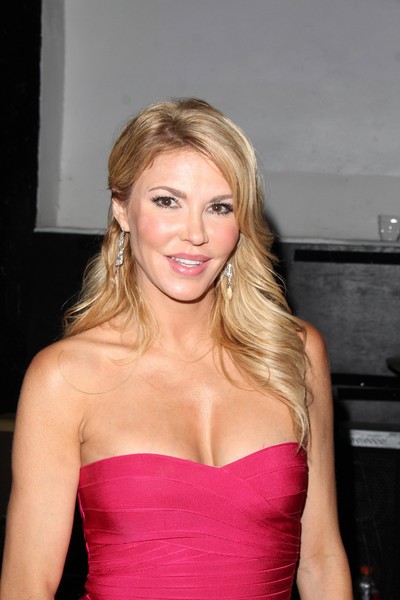 Brandi Glanville has been very vocal about her single life as she really wants to find someone to spend the rest of her life with. Brandi went on Famously Single in hopes of learning why she's still single, but she probably walked away with more friends than relationship opportunities. According to a new report, Brandi Glanville is now revealing that she would love to start dating again – and she wants Yolanda Foster to go on a double-date with her.
"You guys have to see her off-camera — she's a blast!" she reveals of Yolanda. "She's such a great mom and she's so passionate about everything. But when the cameras are rolling she's so controlled and I wish I had that."
Of course, Hadid revealed that she was having marital issues while she was filming The Real Housewives of Beverly Hills. Yolanda is now single and she could be ready to mingle.
"And I really think people are rooting for her, and after this bulls—t last season she needs to go and have some fun," Brandi has revealed about Yolanda.
As for Brandi, she's ready to find a man who can be loyal to her and be a father to her two sons, Mason and Jake.
"I want to be attracted to them, I want to care about them, and I want to love them," she says about her soulmate. "I want someone who is present and there for my children."
"You know I signed up for this reality TV situation," Brandi reveals. "And anyone that is wanting to date me is going to have to. And that's really what it comes down to. I've really gone out of my way to keep secrets and not talk about them."
It will be interesting to see what Brandi will do over the next couple of months as The Real Housewives of Beverly Hills is gearing up for another season. Brandi may not return.
What do you think of Brandi Glanville wanting to get Yolanda back in the dating game?