Businessman Gives Front-Row World Series Tickets To 97-Year-Old Lifelong Cubs Fan
October 26, 2016

Host of CNBC's "The Profit" Marcus Lemonis was struggling to find the perfect baseball fan to send to the World Series.

Then he found 97-year-old World War II veteran Jim Schlegel.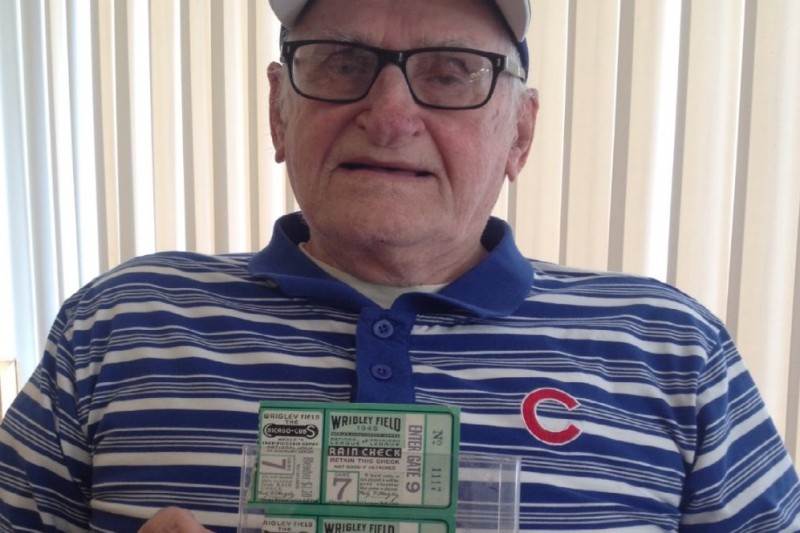 via GoFundMe

Schlegel, like all Cubs fans, had to wait 71 years to see his team make it back to the World Series, but unlike most, he was actually at Chicago's Wrigley Field to experience it the last time around in 1945.

With overwhelming demand for the chance to see the Chicago Cubs win their first World Series in over a century sending ticket prices as high as $21,100 on the secondary market according to ticket aggregator Seat Geek, Schlegel had all but given up on the idea he'd be able to go.

To help, his granddaughter set up a GoFundMe post with the goal of raising $10,000 for two tickets to the game and hoped for the best.

Lemonis got in touch with the family and offered two front-row tickets to Game Three at Wrigley Field.

Donning a Cubs cap, Schlegel took to Twitter to thank Lemonis.

Thank you again! @marcuslemonis @Hugsandxoxo4u2 pic.twitter.com/ytgOXBeR9S


— Helen Schlegel (@BoogBoog88) October 25, 2016