California Is Pushing For Baby Changing Tables In Men's Restrooms
November 16, 2016

Fathers are increasingly playing a hands-on role in parenting and now take on three times as much childcare as they did in 1965. Without designated changing areas in men's restrooms, some men are forced to change diapers on a dirty bathroom floor.

Two bills currently under consideration in California would help ensure that men have access to changing tables in public places.

The legislation cleared a Senate committee on Tuesday.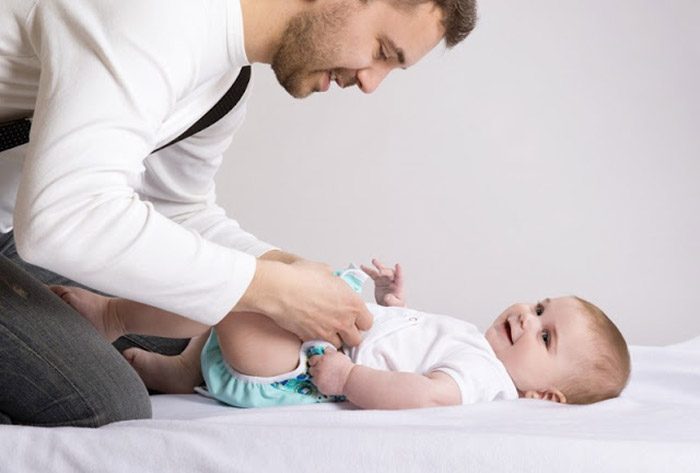 Credit: ThinkStock

The first measure, Senate Bill 1358, would require public facilities — including movie theaters, sports arenas, libraries, and restaurants — to make sure there are changing stations "accessible to both men and women." Senate Bill 1350 doesn't require public buildings to go back and add changing stations to existing bathrooms, but specifies that changing tables should be "equally available or provided regardless of the gender for which the restroom facilities are designed" if they're being added in the future.

Sen. Ricardo Lara, who's sponsoring SB 1350, explained that this type of legislation simply accommodates modern families:

"As the demographics of the modern American family evolve, traditional gender roles with women as the primary caregiver for the children are changing, and men are becoming more and more involved in the care of their young children."

(h/t) free range pick