California To Become The First State To Ban Sales Of Non-Rescue Animals In Pet Shops
September 23, 2017

More than 200 cities across the U.S. have passed pet store ordinances to take a stand against the sale of cruelly-bred animals, but California is set to become the first state to ban the commercial breeding of cats, dogs and rabbits.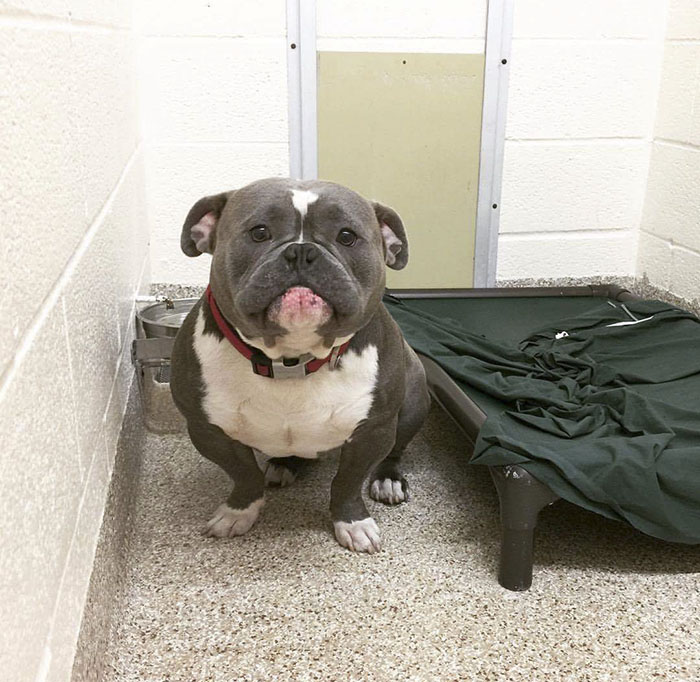 Frank The Tank, rescued from BARCS

The Pet Rescue and Adoption Act, AB 485, passed the California State Senate with a 32-0 vote on Tuesday and now awaits Governor Jerry Brown's signature.

The legislation is a high-profile attack against puppy mills. Now, the puppy you see in the pet shop window will be coming from a rescue group or animal shelter.

Any pet stores found guilty of selling commercially bred animals can be fined up to $500 for each violation.

"We applaud California lawmakers for rejecting puppy mill cruelty by voting to end the sale of commercially raised dogs in pet stores," said Wayne Pacelle, president and CEO of The Humane Society of the United States, in a press release.

"California taxpayers spend over a quarter of a billion dollars every year to house homeless animals," said Dr. Gary Weitzman, president and CEO of the San Diego Humane Society. "While AB 485 would increase the visibility of animals from rescue groups and shelters, the main value of the bill — it eliminates a main source of sales for inhumane commercial breeders. It's time we stop the tragedy of puppy mills. AB 485 will help to ease the overcrowding of homeless animals in California shelters, relieve county budgets, and put a spotlight on the abusive puppy mill industry. Californians can lead the country in the protection of animals and help end the cruelty of commercial puppy mills once and for all."