Chick-Fil-A Is Doing Something Wonderful For Families That Eat Together
March 3, 2016

Select Chick-fil-A restaurants are encouraging families to make it through an entire meal without using their cell phones. If this task is completed, the entire family receives ice cream cones.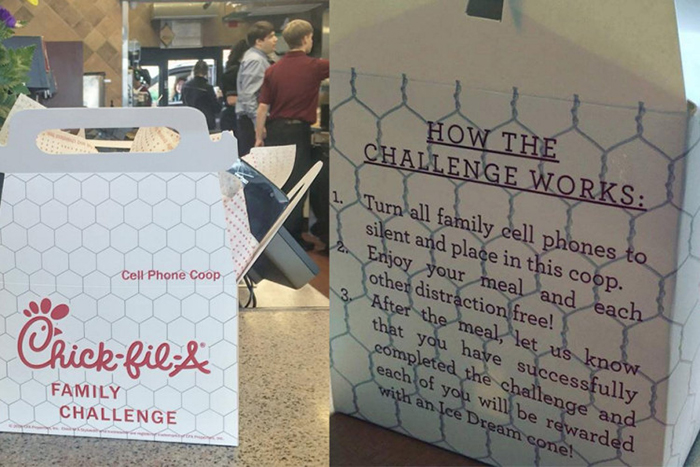 Facebook / Chic-fil-A

Here's how it works:

The participating restaurants provide you with a special box to place your cell phones that they're calling the "cell phone coop."

If you can make it through dinner without taking a single phone out of the "coop," the servers will bring your prize.

We this is a great way to encourage conversation and more interaction with family and friends!