March 8th was International Women's Day and I'm sure many of you are still hung over from it.
Hung over or not, there were several different types of celebrations around the world, but one of the greatest celebrations was at a mall in Lizhou, China. The mall hosted a contest to see who could unsnap bras the fastest. And the bras were being worn by real women at the time.
There were six women in lingerie standing on a stage – which, for my money, is a great way to celebrate Women's Day – and eight audience members took turns to unsnap the bras. Oh, and the women had on masks… which is awesome.
Both men and women were involved in the contest.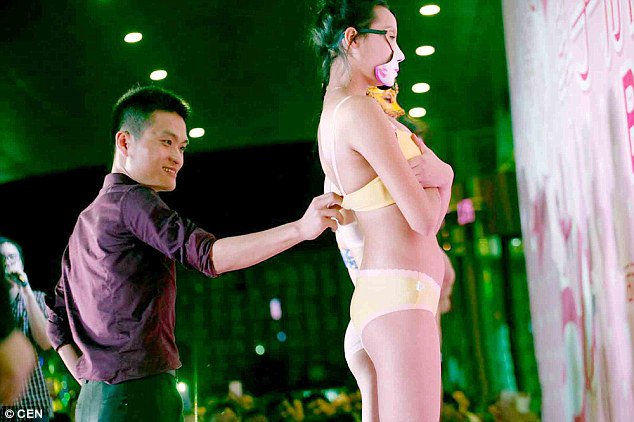 Source
The winner was a woman, not surprisingly, and she undid all six bras in 14 seconds. It was not revealed what reward she got…
I can't even unbuckle my belt in 14 seconds.
The mall organized the contest in order to bring in more customers, and honestly, I totally would put on pants and go to my local mall if they held this sort of contest!
What better way to celebrate the progress women have made then to have them half-naked on a stage having people undress them?
Well done, China. Well done.
But seriously, I'd totally go to the mall to see this contest. Not trying to take that back. Becuase we all love bras coming off…