Conor McGregor isn't one to embrace the politically correct lifestyle. The reigning UFC Lightweight Champion is set to fight Floyd Mayweather on August 26th, but with 10 days until the fight there's still plenty of time for people to get uppity over misconstrued words…unless you think what McGregor said about Mayweather is actually racist.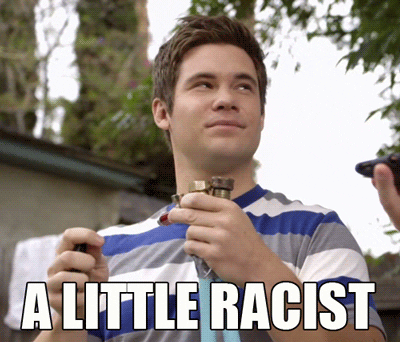 If you've ever listened to McGregor talk, he calls many of his opponents "boy" regardless of their race – people are still offended he's been calling Mayweather "boy," but for the most part these people have been ignored and told to sit in the corner and grow some balls. It wasn't until his interview with "Jimmy Kimmel Live," however, that McGregor may have stepped over a line. Via MMA Fighting.com:
McGregor was asked about the movie Rocky 3 and he asked if that was the film with the "dancing monkeys in the gym." While it's unclear exactly what McGregor was referring to, many outlets pointed to the fact that Rocky 3 was the sequel in which Rocky Balboa went to train in an all-black gym.
It probably didn't help that while on stage in Brooklyn, McGregor said he couldn't be racist because he was "half black – black from the belly button down," followed by a swinging his hips around for what he said were his "beautiful black female fans."
No idea where McGregor's been for the past few years, but we stopped being able to make bad jokes about race back in 2010. If you wanna make racial jokes in 2017 they have to be at least somewhat funny, followed by an eight-page apology letter explaining how your privilege has adversely affected minorities and detailing how many times you self-flagellate over it every day.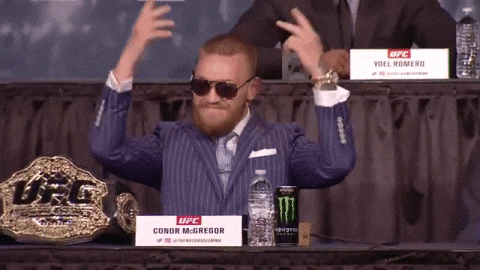 Mayweather's response was to call McGregor racist and explain that "This is an event where two fighters are competing against one another, but saying a lot of racist things like today toward black women. I have two black daughters, a black mother…he's crossing the line, but I can't really focus on that right now. I'm here to do a job, and my job is to go out there and entertain."
Hey, remember when Floyd Mayweather got in trouble for beating up his girlfriend? Because Pepperidge Farms remembers. Apparently saying racist things is shitty, but beating the crap outta the mother of your kids is A-OKAY!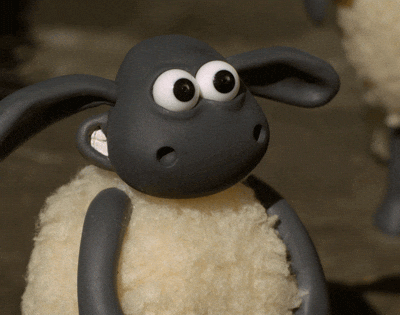 McGregor fired back at Mayweather in an interview with ESPN, however, saying that "He knows there's no racism from me."
He said I labeled him a monkey, I never once labeled him or any Aftican-American a monkey. If I were to label him an animal it would be the rat or the weasel, cause that's a rat or a weasel move, trying to manipulate someone's words, trying to create something that isn't there and it's such a sensitive subjects, he's a man that beats his wife in front of his kids. He's the dirt of the dirt. To even bring that up and try to engage in that, that shows his true colors.
At the end of the day, McGregor is going to get his ass beat on the 26th, so this is all just manufactured hype to get people to tune in. Hopefully the term "racist" doesn't stick with him past the Mayweather fight.