Dad Passes Out Candy On Flight So Daughter Can Trick-Or-Treat On Halloween
November 1, 2016

Dad felt bad that his three-year-old daughter had to be on a plane during Halloween night, so he found a way to make it special for her.

According to fellow passenger Stephanie Kahan, the father passed out candy to all the passengers on a flight from Boston's Logan Airport to San Francisco International Airport Monday evening.

He included a note to explain the gesture: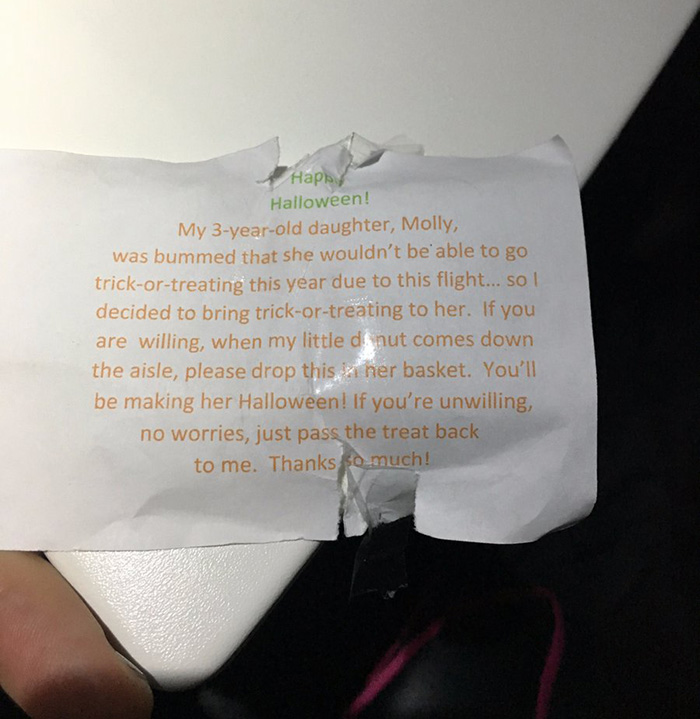 Twitter / @stephaniekahan

Then, he brought his 3-year-old daughter Molly, who was dressed as a doughnut, down the aisle to trick-or-treat.

Twitter / @stephaniekahan

Kahan tweeted out the pics of the awesome gesture so that we can all know what a "dad of the year" looks like.