Dog Makes Surprise Appearance During Live News Broadcast
May 23, 2017

A Russian news broadcast was suddenly interrupted when a friendly black lab wandered into the studio, startling anchorwoman Ilona Linarte.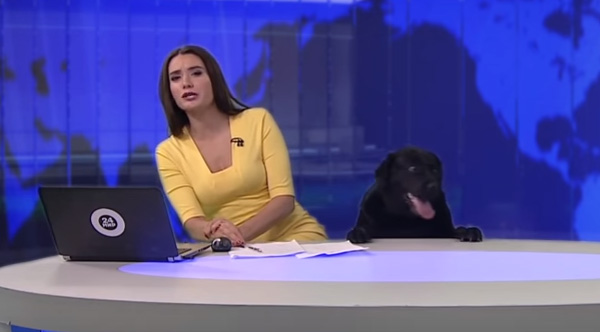 Linarte did her best to keep the broadcast going, but the pup really wanted to play. From behind the desk you can see a tail wagging before he pops his head up to say "hi".

Linarte shouts to her producers behind the camera, saying "I've got a dog here! What do I do with this dog?"

We think all news stations should have dog co-anchors. Watch the news clip below.