Dog Missing For 4 Years Turns Up On Owner's Front Porch
April 2, 2017

Joel McDonald never expected to see what he saw when he opened up his front door Tuesday morning.

He saw a dog that looked a lot like his own dog, Molly, that went missing 4 years ago.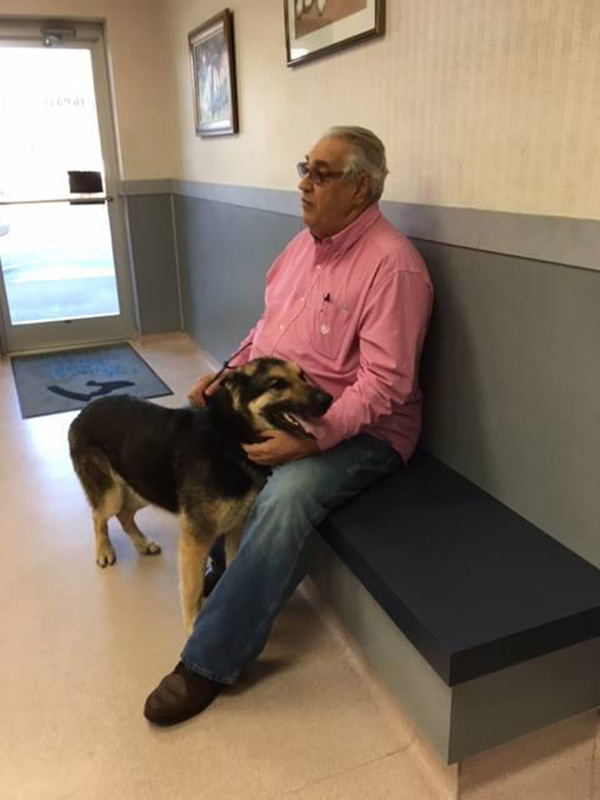 Photo credit: Kristen Hampton/ WBTV.com

"I didn't know for sure but I thought it. And she just came and put her head in my lap and said 'oh my,'" McDonald told WBTV on Thursday.

McDonald took the dog to the Animal Care Center of Salisbury to check her for a microchip. He was convinced the dog was his long lost friend Molly, but he wanted proof.

"We didn't ask him his name or anything I looked down and I said 'We got a number!' I looked it up in the computer and I said what's your name? And I said that's your Molly," Terry, who works in the office of the animal hospital said.

Terry says she cried when she told him the news. In fact, there weren't a lot of dry eyes in the house that morning.

The happy family is now back together, left to wonder just where Molly was for 4 years. Turns out, it's an answer they may never know, and a question that doesn't really matter.