Ellen DeGeneres Surprises Elementary School With Her Most Generous Giveaway Ever
February 11, 2016

The students and staff at Spain Elementary Middle School thought they were staying after school to be a part of a documentary on the problems plaguing schools Wednesday for The Ellen Show.

They were in for a massive surprise.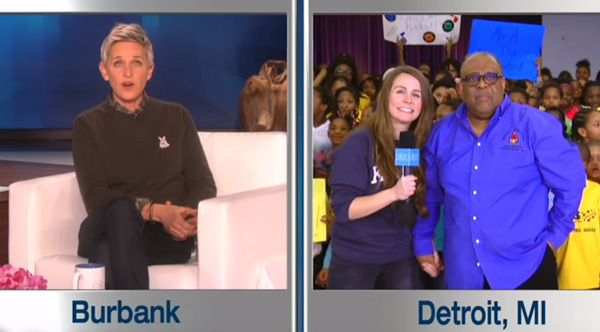 "I couldn't breathe," the school's principal Ronald Alexander said. "I started crying. I didn't know what to do."

The TV show host teamed up with Lowe's to donate a half million dollars to the school. The donation comes as the district gets national attention for the horrible condition in some classrooms.

Watch the video from The Ellen Show: