34-year-old Claudia de Marchi is not your average lawyer. After obtaining her degree in 2005 and practicing law in Brazil for 11 years, Claudia realized that she was missing something in her life.
Apparently that something was a whole lotta dick.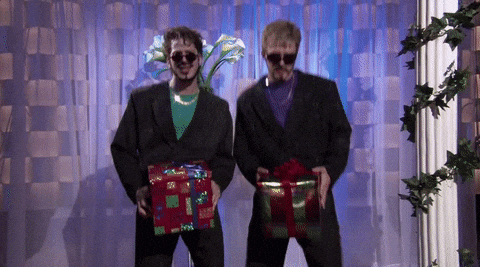 But not necessarily in boxes, if you get my drift.
According to Daily Mail, Claudia was "dismissed" from her position as a lecturer at Unic Sorriso back in February 2016, causing her to reflect on her career and rethink how she wanted to live her life. Two months later she accepted her first client as a prostitute, charging him $155 after advertising herself as "Claudia de Marchi, I am your greatest pleasure! Discover that elegance, beauty, finesse, culture and intelligence can coexist in one woman."
But wait — there's more.
"Claudia loves anal sex, she's multi-orgasmic, but only does what she likes. Great option for smart, selective and tasteful men who are sexually insatiable, but who also want intelligent and cultured conversation and quality company."
In other words, if your erection lasts more than four hours and you enjoy pegging the poop chute with the lights off followed immediately by a thorough reading of the Washington Post, Claudia is for you.  
But why such a drastic change in career? According to Claudia, she disliked the routine that came with practicing law as well as the men she was forced to work with. "I cannot stand having to conform, the daily repetitive routine, or the laziness men have…from the beginning, I found that the legal world is very macho, with men relying on their daddies to help them up the ladder," she explains. "Neither my father or my mother are lawyers, so I had to get on my own. But with the passage of time, I became more unhappy and frustrated."
Via Instagram
Becoming a prostitute wasn't necessarily her idea, however, as Claudia says that originally her mother came up with it. "One day my mother was watching a program on TV interviewing luxury escort girls and was captivated by what they were saying. She encouraged me and when I took that decision, she supported me all the way," Claudia recalls. "She said it was the most sensible decision that I've ever made in my life."
Sensible? I'm not so sure. Lucrative? Possibly. She charges $190 an hour or $800 a night for her "services," however Claudia's not willing to let just any bozo pound their way into that snatch — she says that she only accepts "educated" men, so if you're looking to get a chance at this:
Via Instagram
You better start checking your grammar. "I do not attend men who speak or write wrongly and those who approach me as if I were an object. And I won't have sex with anybody who doesn't want to kiss me," she explains. "I'm not too keen on politicians, that's not the reason I came to Brasilia…as much as I love sex, I cannot bring myself to get intimate with a fascist. You don't have to talk about politics to have sex, but just to think about the nonsense they defend, the foolish things they say, I get turned off. I don't have the stomach."
Regardless of her taste in men, life choices and politics, you can't deny that Claudia is sort of killing it — yes she's a prostitute, but she made almost $130,000 last year all from just laying around on her back. I don't make even half of that and I suck dick for free. Clearly I am in the wrong industry, though the idea of all my friends and family knowing that I work as a hooker is a little daunting…but for Claudia? Nah. Apparently she's not a "prostitute," as prostitutes have sex for anyone with money, whereas she only has sex with "educated men."
"A prostitute will do everything for money. Not me. I only have sex with educated men. I try to forget about the money. My encounter isn't that mechanical thing, it's very affectionate," Claudia lies to herself in the mirror each morning when she wakes up. "The payment is only something I don't even think about until the very end. I don't demand payment up front, because the guys I go with are always good people, and obviously I'm not a moron."
"I also adore sex. I wouldn't be in this profession if I didn't like it. So, I found a way to make money doing something that I like while marketing my sexual talent and my libido."
Via Instagram
Yeah girl, but you're still getting paid. Paint me black and white and slap a tail on my ass and I'm still not a zebra; suck dick for $20 or $200, as long as money exchanges hands you're still a hooker. Possibly the most bizarre thing about Claudia's logic is that she considers selling her body as a form of feminist liberation as opposed to the "male oppression" she felt during her time as a lawyer. "I believe that feminism is a liberation, not an obligation. It is being able to do, exclusively, what you desire. That's what I did, I made a decision thinking in my pleasure and in my sustenance."
"In an extremely rational way, there is no contradiction between you offering sexual pleasure to a man, and being a feminist. I want women to unite and truly value themselves instead of attacking each other, because when women spend their time fighting that is also a form of chauvinism."
Sounds to me like Claudia is trying to justify her newfound career as a beat rag, but who am I to judge? For $130,000 a year can you say you wouldn't do the same?