Firefighter Distracts Young Girl Who Arrives Home To House Fire, Everything Destroyed
July 8, 2016

A firefighter named Brandon helped comfort and distract a young girl after her family lost everything in a house fire. The heartwarming photo is touching people's lives all over the world.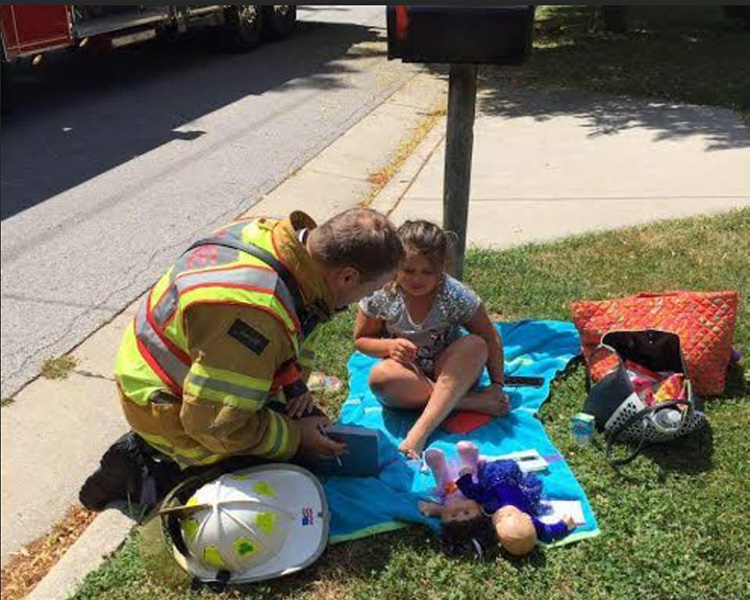 Facebook / Love What Matters

The home was shared by a father, two daughters, a grandmother and uncle, according to Tricia Terry's Facebook post.

"This sweet little girl arrived home with her grandmother to find fire trucks and police cars surrounding her home. To keep her busy and distract her from the fire, her grandmother set up her blanket with her baby dolls.

This sweet, caring and compassionate man took a few minutes to sit and talk to her and provide whatever comfort he could."