Firefighters And Beachgoers Team Up To Help Stranded Manatees Back Into The Gulf
August 8, 2017

The Clearwater Fire and Rescue Department worked together with beachgoers to help a group of stranded manatees back into the Gulf of Mexico.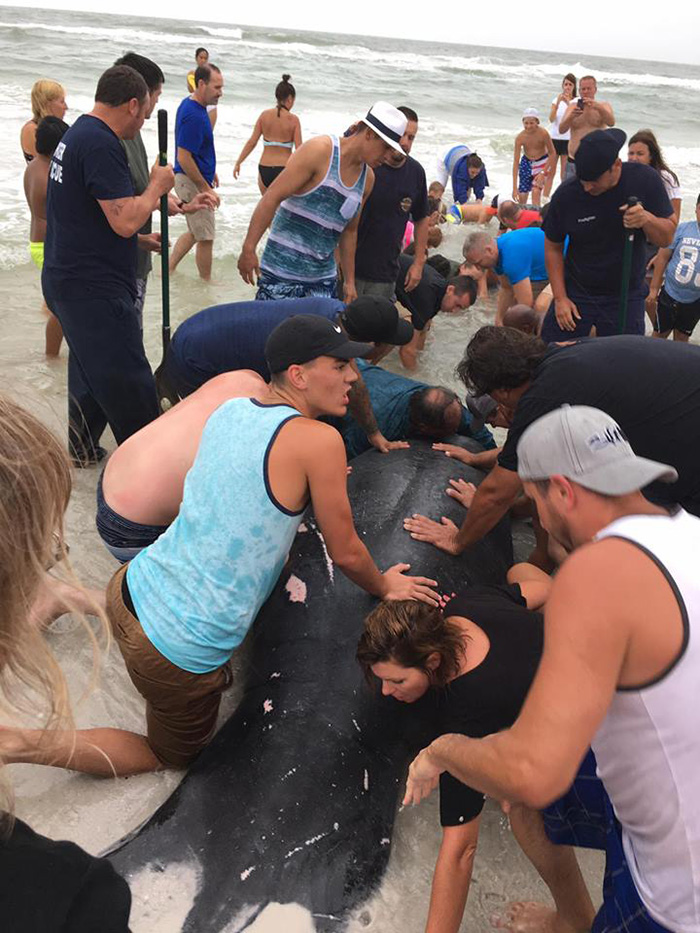 "Our crew from Station 46 had an unusual call this afternoon — helping stranded manatees back into the water from the beach," the Clearwater Fire And Rescue Department wrote on Facebook.

"As many as seven manatees originally had beached themselves but only three remained by the time firefighters arrived. They worked slowly and methodically with others to help get them all safely back into the water in front of the Palm Pavilion. The manatees may have been pushed ashore from the shallow water because of high winds and waves that had moved through the area shortly after 3 this afternoon. Those assisting in the rescue of the manatees were Lt. Bob Quinn, Fire Medic Robbie Winer, Fire Medic Mike Hutto, Driver-Operator Mike Aleksa and Firefighter Pete Lopez. A great job was done by all — firefighters and members of the public who teamed up to return the manatees to the waters of the Gulf of Mexico."

Watch the video below.


ABC Breaking News | Latest News Videos