Formerly Abused Husky Now Helps Children Who Have Been Abused
August 11, 2017

Mistreated and scarred as a puppy, Patriot the Husky now helps children who have been victims of abuse.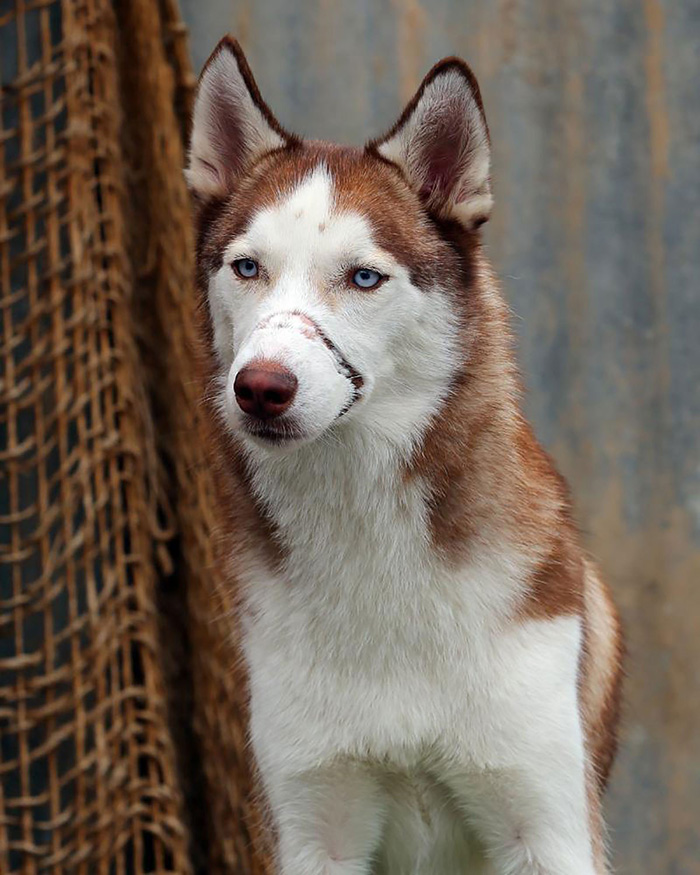 Photo credit: Kevin Marlin

Kids who have suffered physical or sexual abuse in Orange County, California, find strength to testify in court through the help of Patriot, who also knows the pain of abuse and neglect.

When they see the scars on Patriot's muzzle, "they know that he's been through a lot, just like they have," said Kevin Marlin, 47, who adopted Patriot from the Orange County Society for the Prevention of Cruelty to Animals.

"They'll look at me and say, 'Somebody hurt him,'" Marlin told People, "and I'll tell them, 'Yes. Somebody wasn't very nice to him, but he's doing well now.'

"Kids sit and pet him while they talk to attorneys and investigators and they immediately feel more comfortable."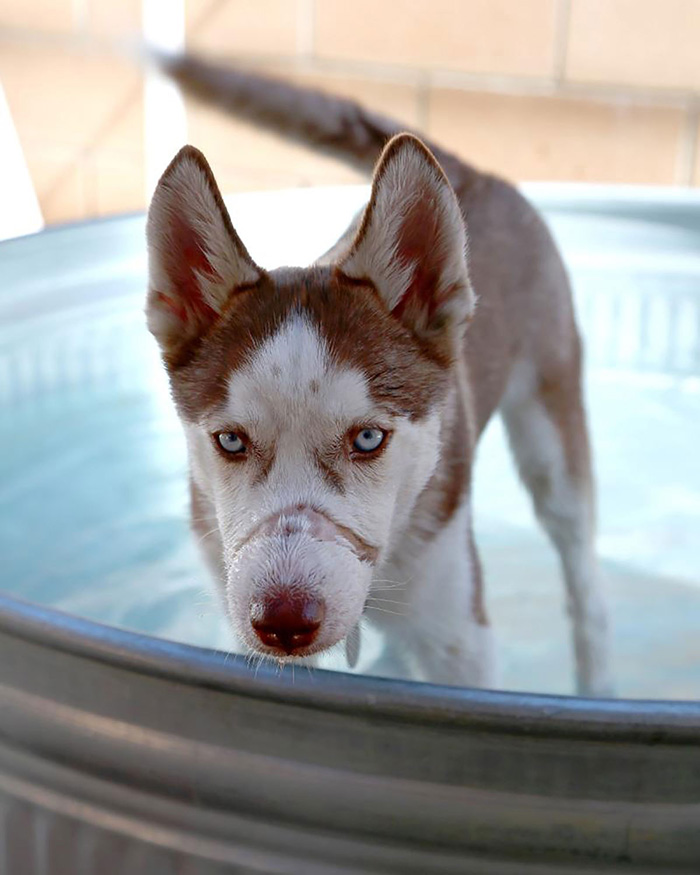 Photo credit: Kevin Marlin

Marlin, who's been involved with pet therapy for the past 10 years, adopted Patriot in 2012. He was 4 months old at the time and had severe injuries to his mouth caused by metal wire wrapped tightly around his snout. Patriot needed several surgeries to help repair the damage.

Marlin gradually taught Patriot to trust again by coating his fingers with peanut butter and letting the dog lick it from his hands. Over time, Patriot allowed himself to be petted on the muzzle, and within a year, he didn't mind wearing a collar again.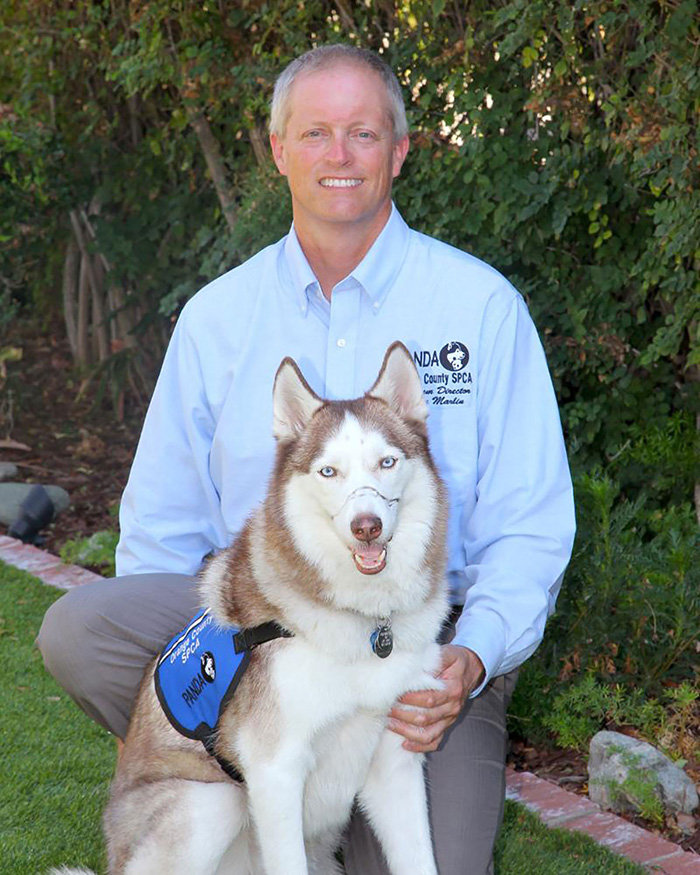 Photo credit: Kevin Marlin

Marlin and Patriot currently work with Orange County's PANDA Program — PAWS Assist the Needs of the District Attorney. Patriot is one of 13 therapy dogs that help young victims feel more secure when telling their stories.

"I remember one young girl who was just beginning the process of a trial, and she was visibly uncomfortable until Patriot came over and nudged her with his nose," Marlin told People. "The girl grabbed hold of him and cried. They made a strong connection, and the girl was able to move on with her story. She didn't want to leave Patriot that day when she was finished."

Volunteers and their therapy dogs have provided child abuse victims with the support of gentle and loving dogs at 65 meetings in Orange County.

"Patriot wears his scars to remind us all about his story of survival and forgiveness," Marlin added. "He's an incredible dog. It's an honor to have him in my life and spend my days working with him."