"Game of Thrones" may be the most pirated show of all time, but at the rate we're going it might be able to grab the title for "Most Leaked Show" as well (granted, the entire season of "Orange is the New Black" was leaked almost a month before its premiere, but dragons + boobs + gratuitous violence > a bunch of 5/10's eating puss in prison all day.) Not only were the first four episodes from season five leaked prior to the season premiere, but this season we've already had episodes four and six leaked the week before they were set to air.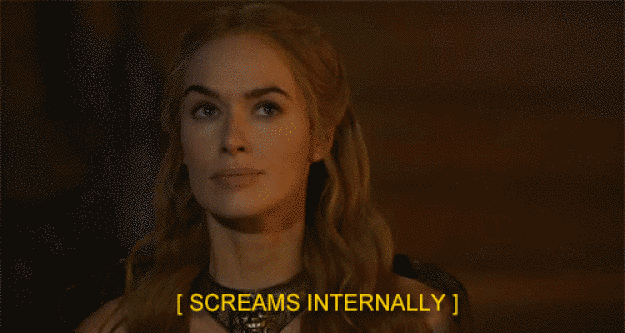 But if you, like me, watched Sunday's episode and thought to yourself "Shit, I hope another episode gets leaked so I don't have to wait an entire week to see what happens next," you're in luck! Season 7 episode 7 just leaked online for us all to enjoy, but not from the source you'd expect. This most recent leak doesn't come from pissed-off hackers or an angry HBO employee – instead, it came directly from the source: HBO themselves.
HBO said Wednesday that due to an error the sixth episode of Games of Thrones' seventh season was shown ahead of schedule in Spain and Nordic countries.

Episide 6 was accidentally made available to subscribers in those countries for about one hour on Tuesday – enough time for hackers to get a hold of it.

HBO Europe said in a note it had "learned that the upcoming episode of 'Game of Thrones' was accidentally posted for a brief time on the HBO Nordic and HBO Espana platforms.

"The error appears to have originated with a third party vendor and the episode was removed as soon as it was recognized," it added.
So HBO has been bitching about piracy and hackers stealing their content, yet they can't even keep their pants on long enough to stop themselves from leaking their own shows? It's like they put limpdick Lancel Lannister in charge of things when they really Tywin up in here crushing heads and laying down the law.
Sadly, if you want to watch the newest episode we're not legally allowed to link to it – but if you Google "Game of Thrones season 7 episode 6 leak," you should be able to find a copy fairly easily. Just remember to watch the episode on HBO or HBO GO when it officially airs so that you're still supporting HBO…unless you want winter to come for them as well as Jon Snow.