'Get Off Your Phone!' This Day Care's New Sign For Parents Is Going Viral
February 2, 2017

Juliana Farris Mazurkewicz was picking up her children at a day care in Houston, TX, when she spotted a new sign welcoming her at the door.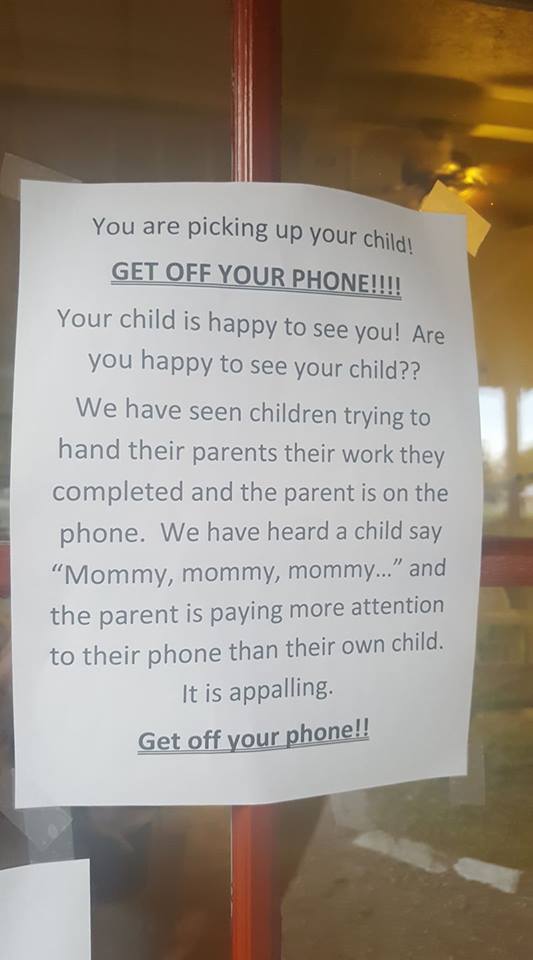 Juliana Farris Mazurkewicz / Facebook

"You are picking up your child! GET OFF YOUR PHONE!!!! Your child is happy to see you! Are you not happy to see your child??"

Farris posted the photo on Facebook last Friday and it has been shared more than one million times.

She said she has not seen anyone on their phones since the sign went up.

"I think (the message) definitely resonates with people," she said. "And it's not just at the day care, it's anywhere."