Grandma Accidentally Texts A Random Teen About Thanksgiving, Now His Entire Family Is Attending
November 18, 2016

17-year-old Jamal Hinton, who lives in Phoenix, recently and unexpectedly made a new "friend" over a wrong text.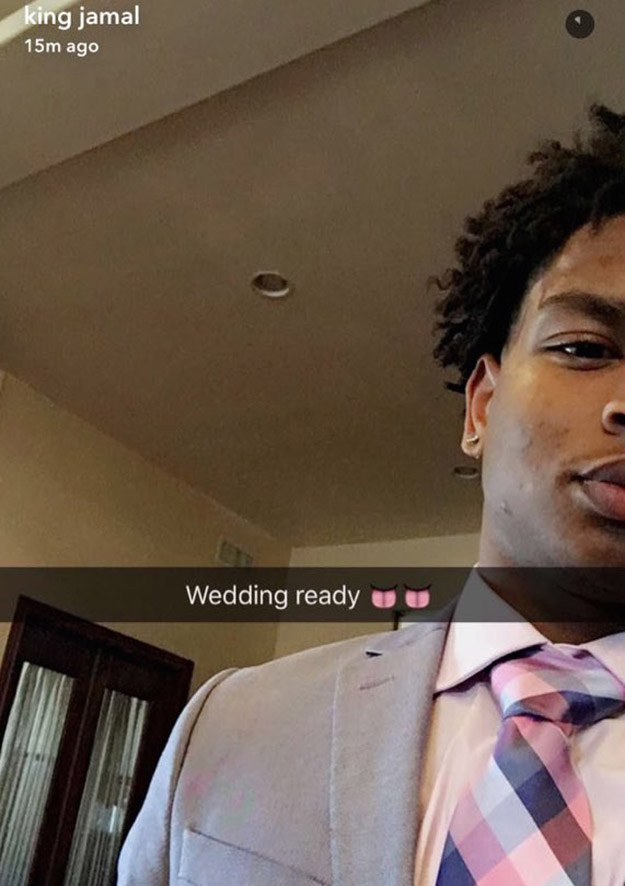 It all began on Tuesday when the high school senior received a group text indicating that Thanksgiving dinner would be served at 3 p.m. this year.

Hinton was confused and asked who these people were. The texter identified herself as "your grandma."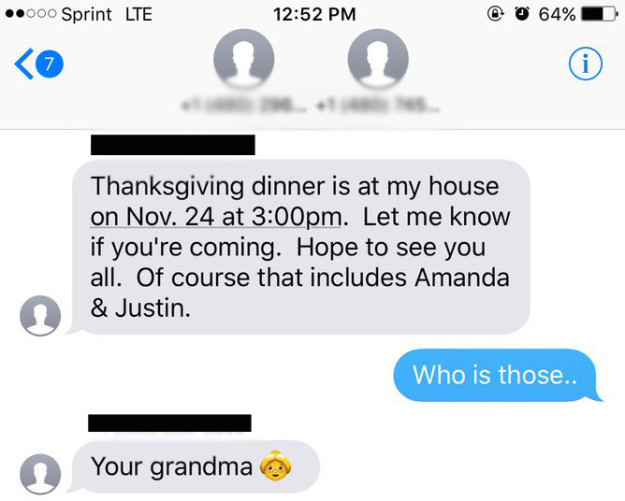 Hinton thought it was his grandmother texting him, but to verify, he asked her to send a photo.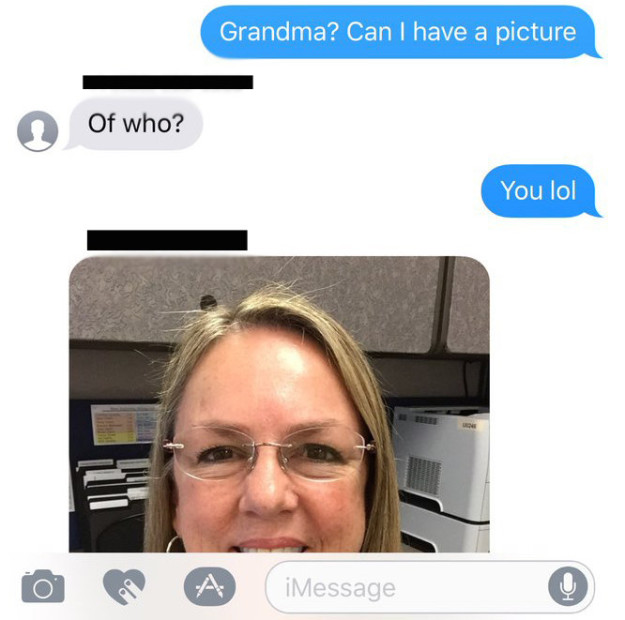 Definitely not his grandma.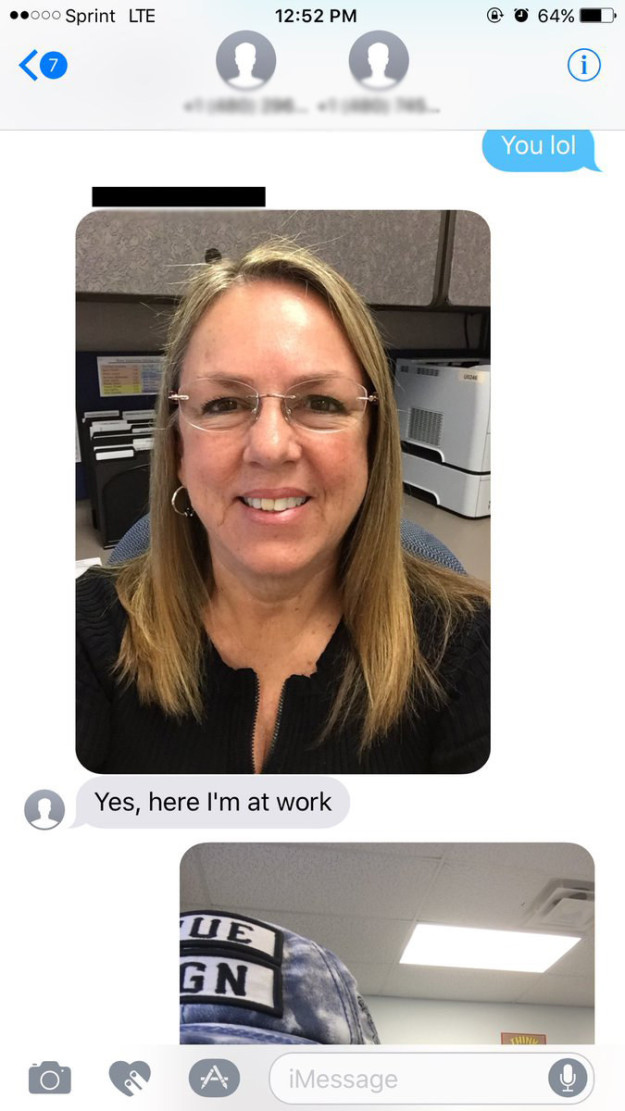 Hinton laughed and responded with his own selfie letting her know she'd reached the wrong grandson.

But he asked if he could still have a plate on Thanksgiving.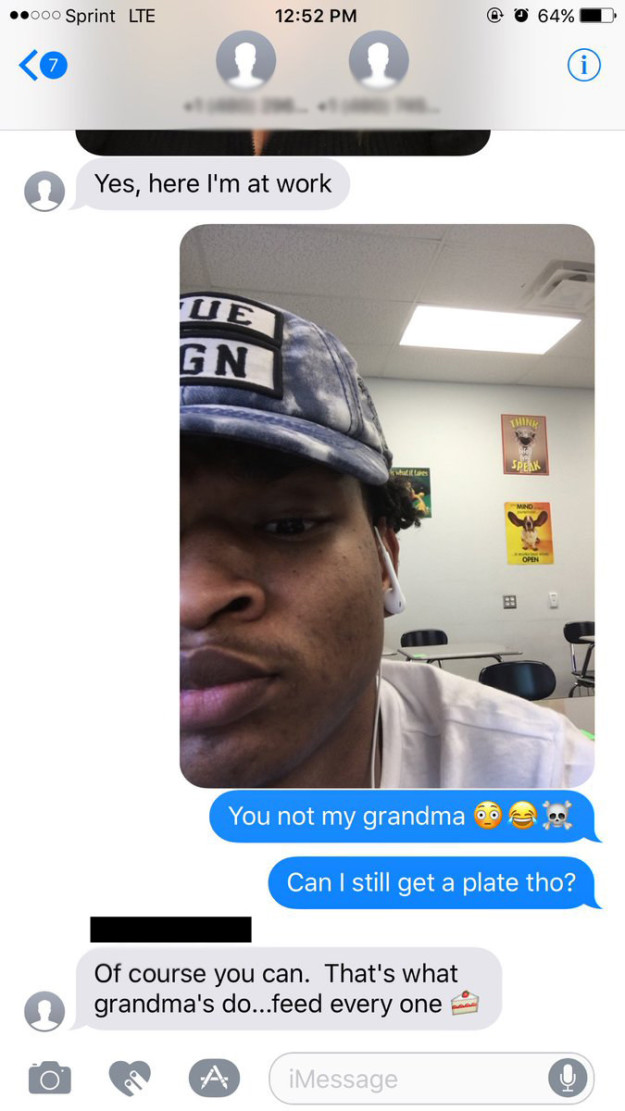 The woman, Wanda Delch, happily obliged.

"Of course you can. That's what grandmas do… feed every one."

Hinton shared the exchange on Twitter, where people have fallen in love with the random and hilarious exchange.

As it turns out, Wanda wasn't kidding.

The pair met Wednesday night — and Wanda extended the invitation to Hinton's entire family.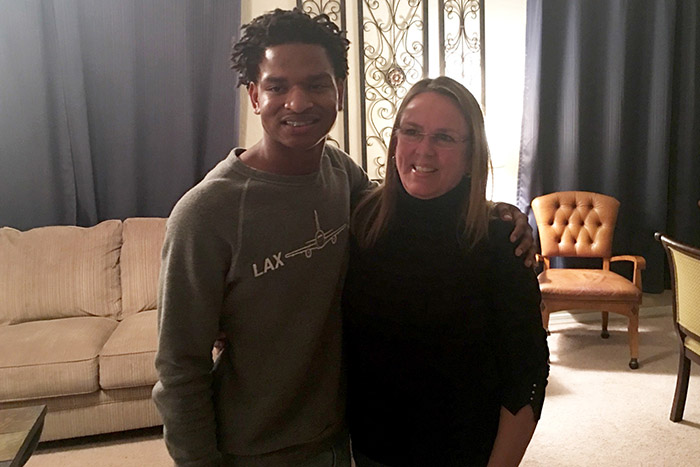 "I've got to figure out how big a turkey I need for 20 people," said Delch.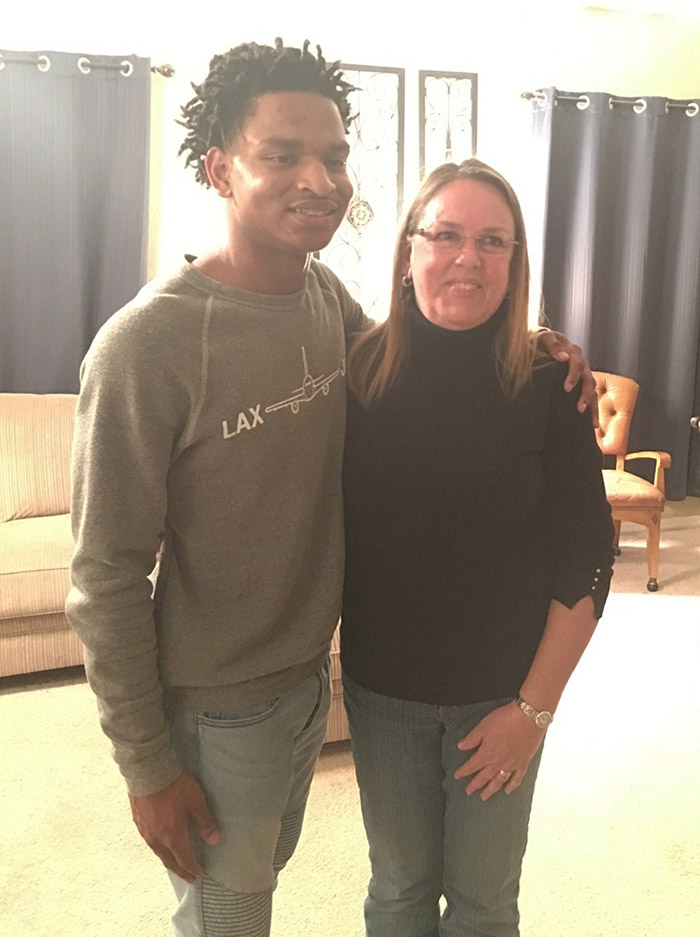 For Hinton and Dench, the message mix-up has sparked a friendship in the season of giving and reflection.

"I feel like everybody sees this joy that two people, two strangers can actually connect," said Hinton.