Grandma Passes Away At 89. Her Family Honors Her By Decorating The Funeral With All Of Her Quilts
February 28, 2017

Margaret Hubl passed away last July in Nebraska at the age of 89.

On the day of her funeral, her children and grandchildren decided to honor her memory by draping all of the quilts that she had ever made over the backs of the church pews.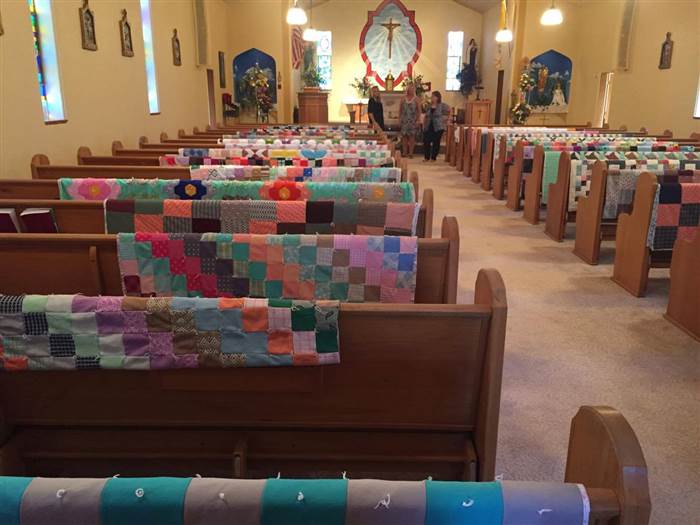 Credit: Christina Tollman

"Never did I imagine how many there were," Margaret's granddaughter, Christina Tollman, told Today. "We covered almost every single pew in that church. I never knew how many she actually made."

Margaret started making quilts for her grandchildren as they graduated from high school.

Before she passed, she made three more, one for each of her unmarried grandchildren to be given to them on their wedding days.

"I actually have three cousins that are not married, and the day of her funeral was the day that they got to see their quilts for the first time," said Tollman. "That was really kind of a neat moment."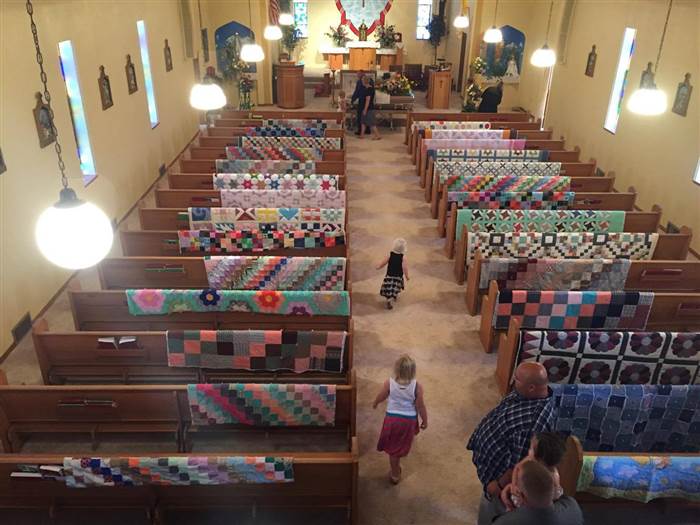 Credit: Christina Tollman

Margaret's family will always have something to hold on to, to wrap around themselves whenever they need to feel the comfort of their loved one.

"This is the love that Grandma made for each of us. This is what she made for each of us to wrap up in when we hurt," added Tollman. "When we miss her."