Gwen Stefani Sees A Bullied Fan In The Crowd, Brings Him On Stage And Makes His Night
August 2, 2016

During a concert in West Palm Beach, Florida, Gwen Stafani made a little boy's night by bringing him up on stage after learning he had been bullied for years.

While scanning the audience, she noticed a white poster board sign. Unable read exactly what the sign said, Gwen asked the woman holding the sign to pass it up to the stage.

She then read the following words aloud so that everyone in the audience could hear:

"My son was bullied from 1st to 5th grade. He would come home every day upset, but he would go to his room, listen to your music and smile."

It was through Gwen's music that Brandon found more courage and confidence.

Gwen shared the video on Facebook and wrote, "About 3 years ago when things were hard in my life I prayed to God everyday that I could get a chance to use my gift that God gave me and make a difference in some way in this world – last night this little guy was the answer to my prayers."

Gwen also brought Brandon and his mom back stage for a more comfortable meeting with her two sons.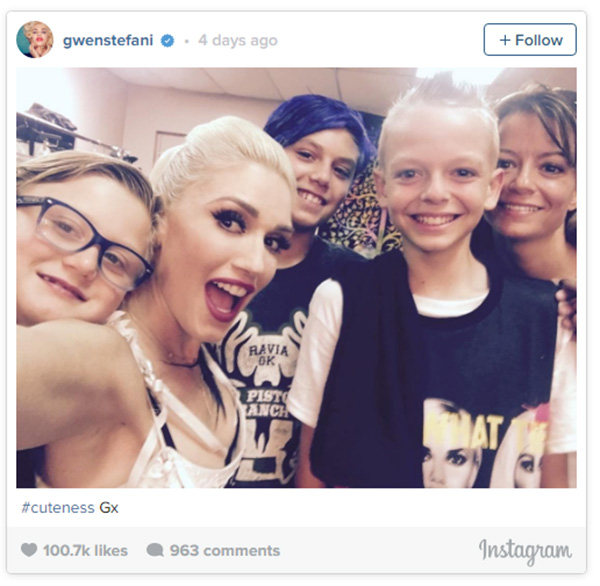 Nice work, Gwen!