Heartbroken Monkey Clutches Her Child After It Collapsed… And It Regains Consciousness 2 Minutes Later
May 11, 2017

A photographer's shot of a mother monkey and her unconscious child captures the pain of a mother.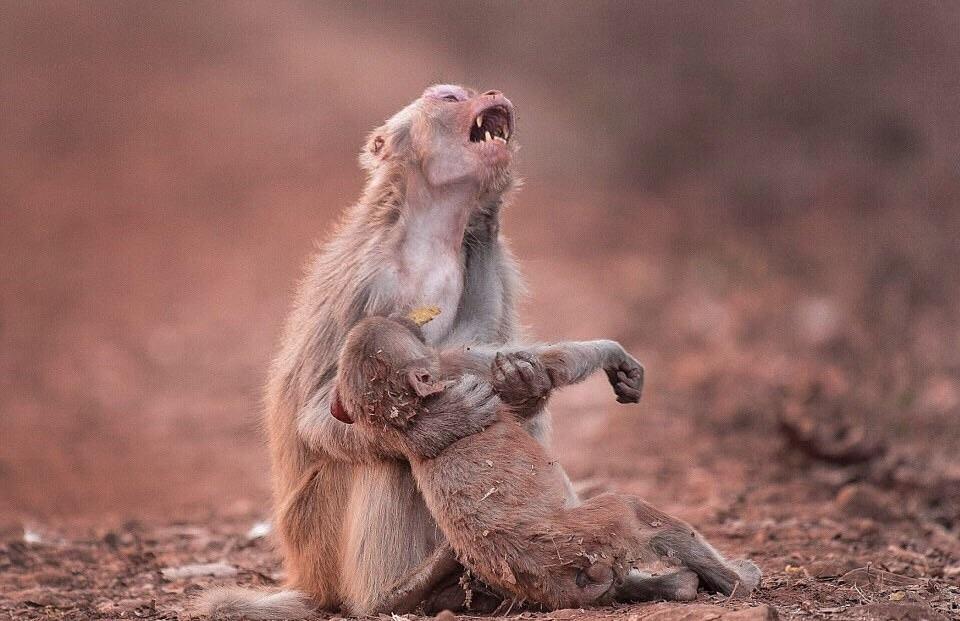 Photo credit: Avinash Lodhi / Caters News Agency

Photographer Avinash Lodhi captured the shot in Jabalphur, India.

However, her stress was unwarranted. Moments after the photo was taken, the youngster appeared to make a full recovery.

In conversation with iChowk, Avinash said, "This photo is very close to my heart. I took in Jabalpur in April and in all these years taking photographs, I had never clicked such visuals of emotions in an animal."

Sources: dailymail, indiatoday, telegraph