Hero School Bus Driver Saves 56 Students Before Bus Bursts Into Flames
May 12, 2017

Teresa Stroble heard two students yell about seeing smoke and immediately jumped into action.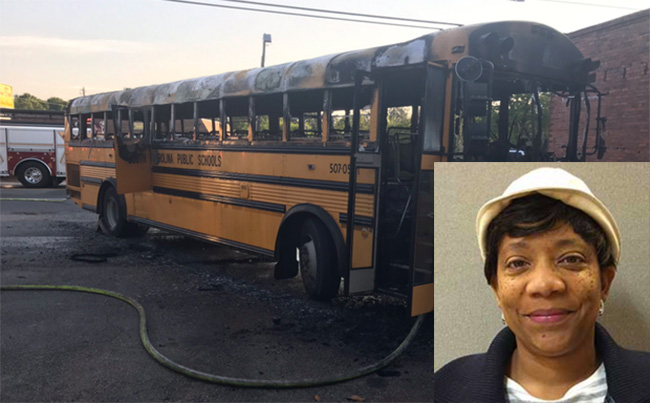 @STSPART5 / WSPA

The Duncan, South Carolina, school bus driver ushered all 56 students – from Duncan Elementary – off her bus, and radioed the transportation office to call 911 before the vehicle burst into flames Tuesday morning.

The "7-year veteran driver and teacher assistant did exactly as she was trained and quickly and calmly evacuated all 56 students from the bus, and got them to a safe location," the school district said in an online statement several hours after the incident. "She is a true hero!"

Stroble was able to evacuate all of the students "in under a minute," Superintendent Scott Turner wrote on Twitter Tuesday afternoon. "So grateful for her quick action."

The school district thanked the firefighters, school officials and Stroble for their help.

"We are so thankful for the quick action of the Duncan Fire Department in putting the fire out, and all district administrators who responded and helped with what could have been a very tragic situation," the district said.