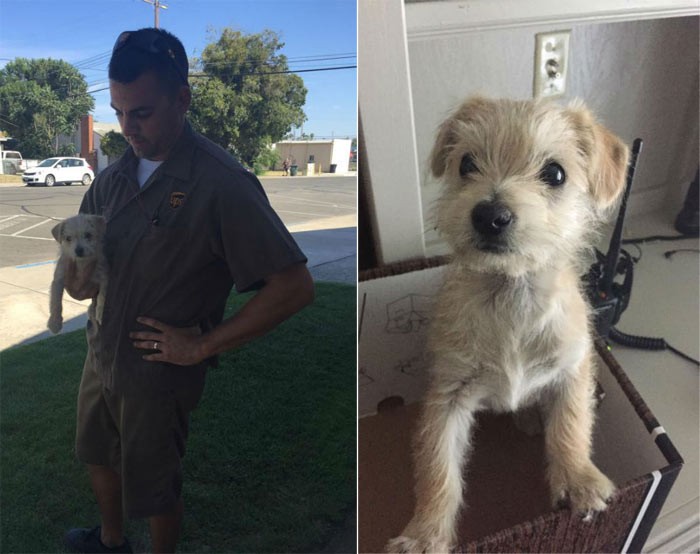 It's incomprehensible how people can simply dump and abandon unwanted pets, especially those that are only a few weeks into this world and are completely defenseless.
Enter heroes like UPS driver Jason Harcrow. The UPS worker in California was recently making his rounds when he saw an old blue farm truck stop in front of him, open the door and dump out a small puppy in the middle of the street. Lucky for the pup, Harcrow immediately ran out to retrieve the dog before it was hit by traffic.
"I'm rolling up and I see it pull away in the dirt, going pretty fast, and the little dog is chasing it down the yellow line," said Harcrow to the Modesto Bee. It took some time but Harcrow was finally able to catch the confused dog and get him in his delivery truck.
From there, Harcrow made some more deliveries with the little guy as a companion before turning the dog over to the Hughson Police department.
We are happy to report that "the puppy is in great spirits and will most likely be up for adoption at the Stanislaus County Animal Shelter" said Hughson Police on their Facebook page.
Unfortunately, during all the commotion in saving the dog, Harcrow and other witnesses did not get the license plate number of the blue pickup truck that tossed the pup out in traffic.