Hidden From Bullets And Bombs, Syrians Created A Secret Library That Provides Learning And Inspiration
July 29, 2016

Buried beneath a bomb-damaged building is a secret library that provides learning, hope and inspiration to many in the besieged Damascus suburb of Darayya, Syria.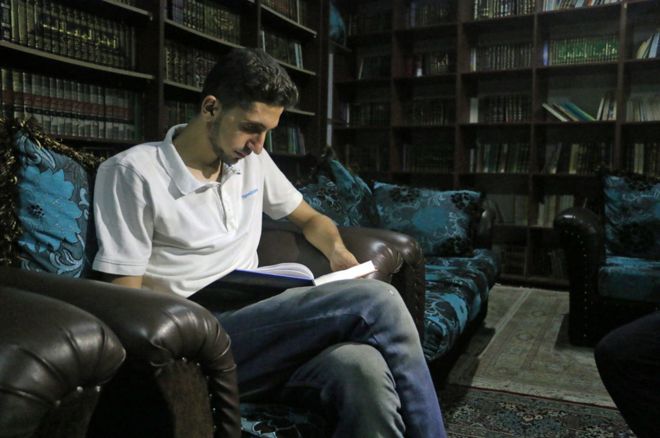 BBC / MALEK

Book enthusiasts have stocked the underground library with volumes rescued from bombed buildings, and visitors dodge bullets to reach it.

Anas Ahmad, one of the founders of the secret library, risks his life scouring buildings and devastated streets for material to fill the library's shelves.

"In many cases we get books from bomb or shell-damaged homes. The majority of these places are near the front line, so collecting them is very dangerous," he told the BBC.

"We have to go through bombed-out buildings to hide ourselves from snipers. We have to be extremely careful because snipers sometimes follow us in their sights, anticipating the next step we'll take."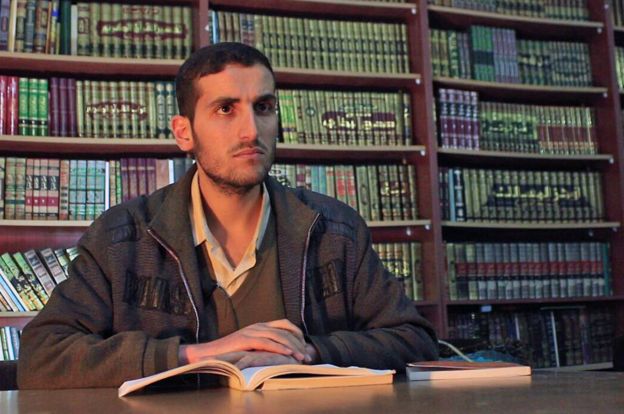 Founder Anas Ahmad / MALEK

Anas says the library helps the community in all sorts of ways.

"We saw that it was vital to create a new library so that we could continue our education," says Ahmad.

Volunteers working at the hospital use the library's books to advise them on how to treat patients; untrained teachers use them to help them prepare classes; and aspiring dentists raid the shelves for advice on doing fillings and extracting teeth.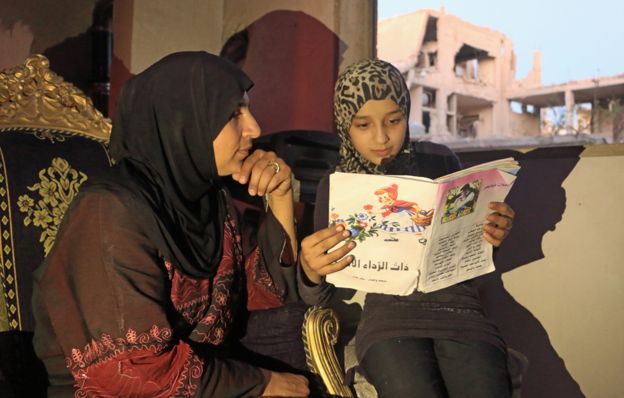 BBC / MALEK

Omar Abu Anas, a former engineering student who now helps defend his town, says the library is helping to strengthen the town's defenses as well as its resolve.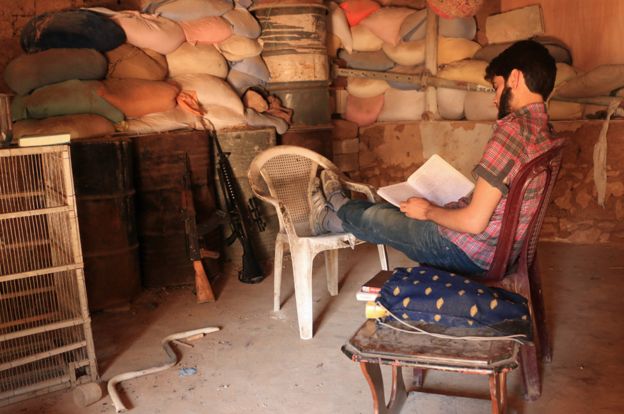 Omar / MALEK

"Books motivate us to keep on going," he says. "We read how in the past everyone turned their backs on a particular nation, yet they still made it. So we can be like that too. They help us plan for life once Assad is gone. We can only do that through the books we are reading. We want to be a free nation. And hopefully, by reading, we can achieve this."

(h/t) BBC