High School Students Start Club To Make Sure No One Eats Lunch Alone
March 14, 2017

A high school senior started a unique club to make sure no one in his school sits alone at lunch.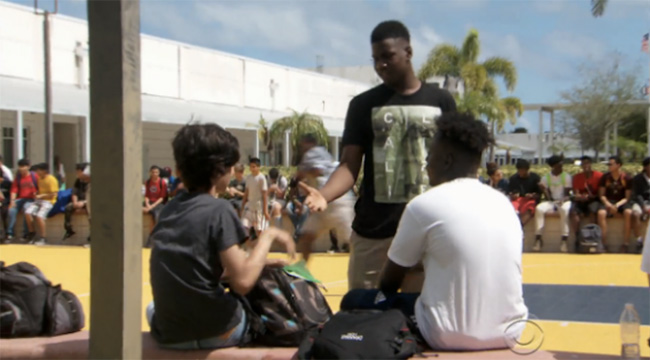 The "We Dine Together" club at Boca Raton Community High School in Boca Raton, Florida, consists of students who roam their school's courtyard during lunch looking for students who are eating alone. They then introduce themselves and get to know the students.

Denis Estimon, who came to the United States from Haiti in first grade, is one of four students who helped create We Dine Together.

"To me it's like … if we don't try and go make that change, who's going to do it?" he said.

"It's not a good feeling, like you're by yourself. And that's something that I don't want anybody to go through."

Watch the moving video from CBS News below.