His Daughter Peed Her Pants At School. This Is How He Looked To Pick Her Up
April 17, 2017

On Friday, Ben Soward's 6-year-old daughter Valerie had an accident at school. His wife called him and said that she was crying and that she wanted to go home.

So, he took a page right our of Billy Madison's playbook and splashed some water on himself before he left to pick his daughter up.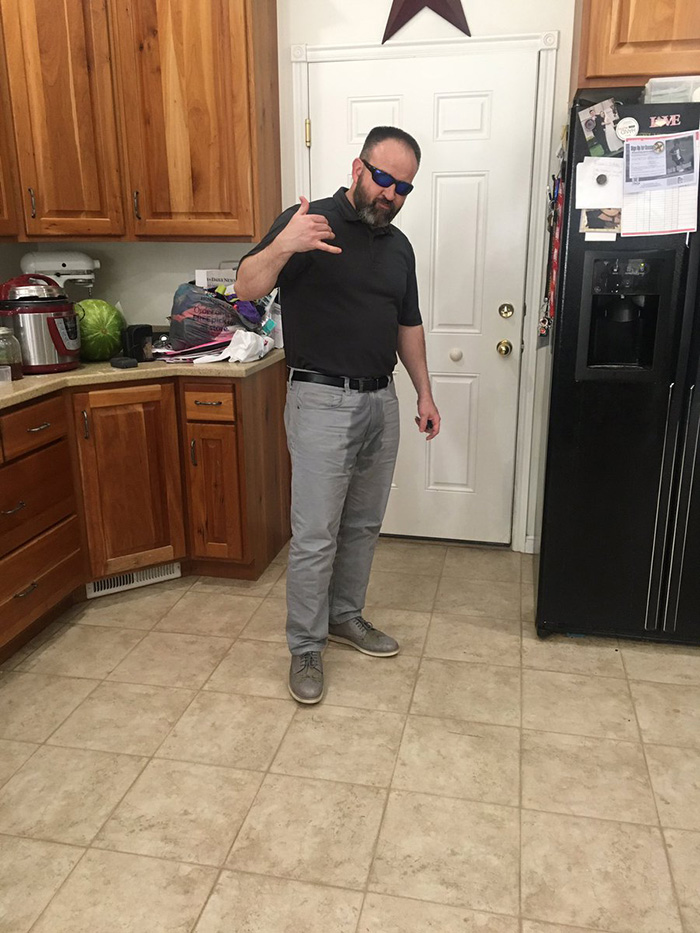 Credit: @LucindaSowards

When Ben entered the school office, he asked Valerie for her backpack so he could cover up his own "accident."

"She looked at me with just the biggest incredulity," he said.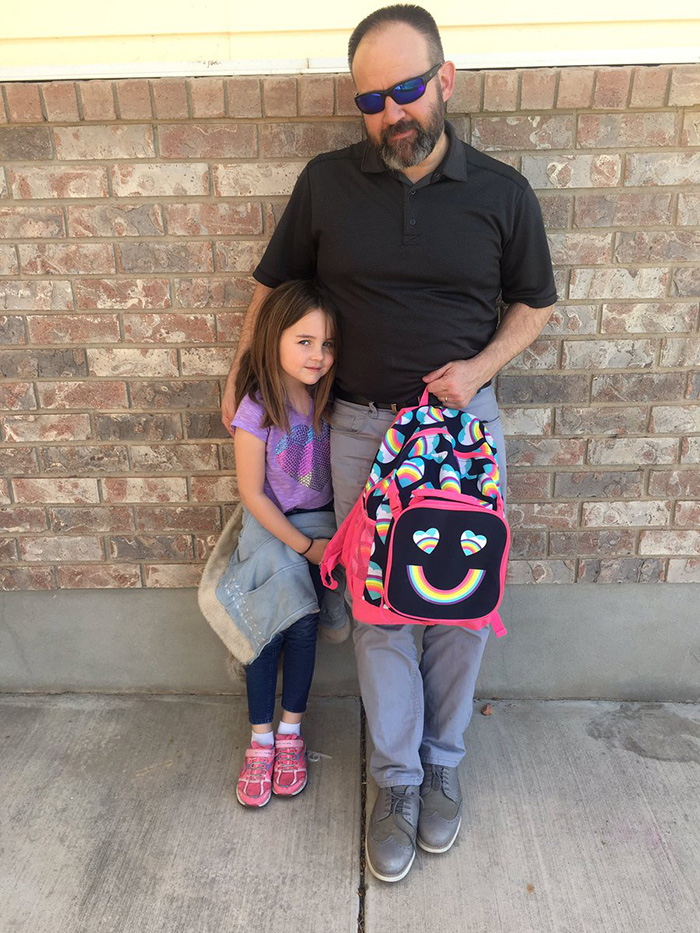 Credit: @LucindaSowards

Valerie's older sister, Lucinda, shared the pictures of her father on Twitter. Her tweet has over 250,000 likes so far.

"My little sis had an accident today at kindergarten & this is how my dad left to pick her up so she wouldn't feel so sad/embarrassed."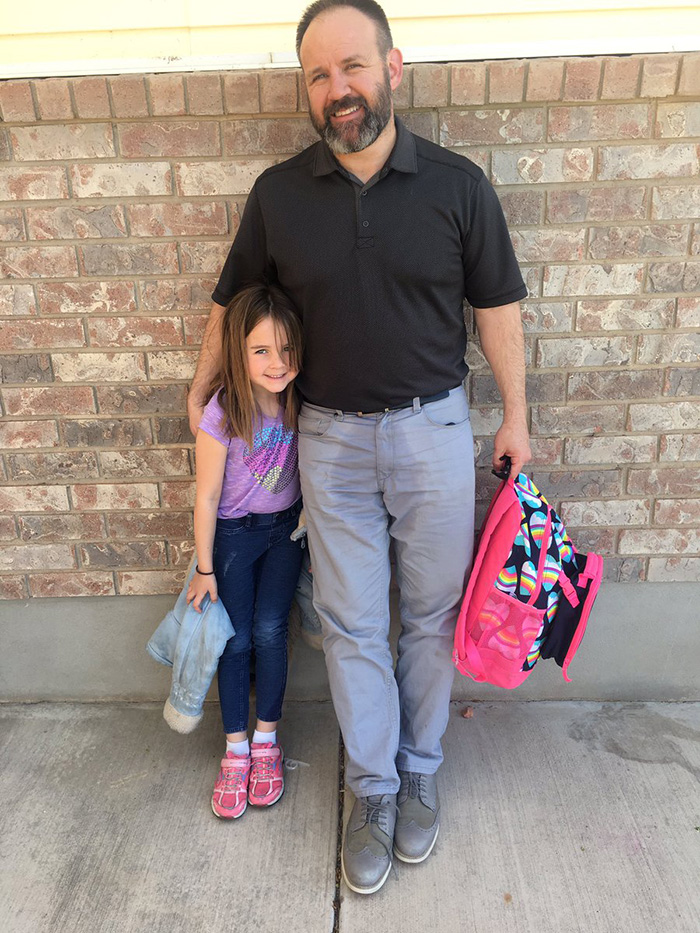 Credit: @LucindaSowards