His Yellow Car Was Vandalized For Being 'Ugly'. Then HUNDREDS Of Yellow Cars Show Up
April 2, 2017

This is Peter Maddox. The 84-year-old had to scrap his bright yellow car after vandals wrote "move" on it and smashed in his windows causing £6,000 worth of damage in February.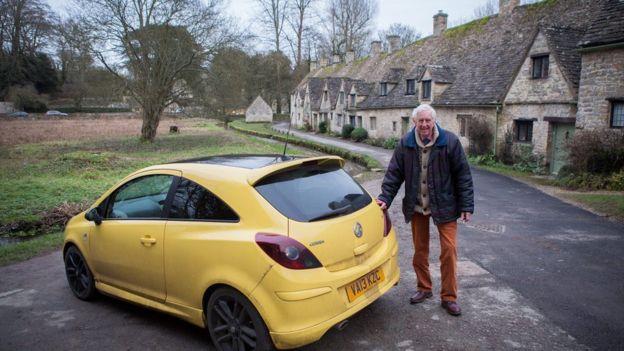 Photo credit: SWNS.com

Maddox had already been slammed by locals, who said his vehicle was an "eyesore" on the rural town of Bilbury, Gloucestershire – a place once described as "the most beautiful village in England".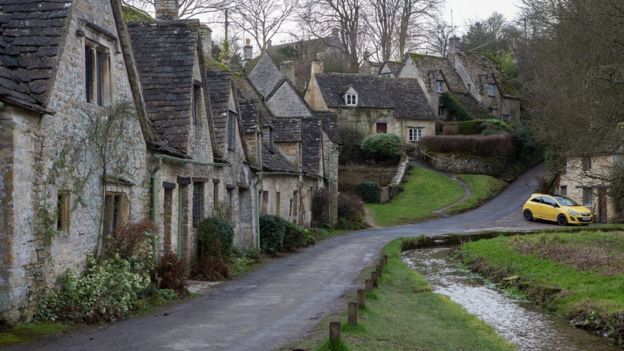 Photo credit: SWNS

After hearing about his plight, hundreds of yellow car owners descended on the village for a rally.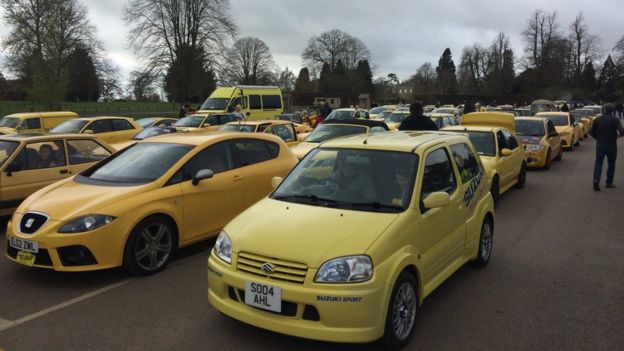 Photo credit: SWNS.com

The village's small car park was full to the point of bursting with bright yellow cars.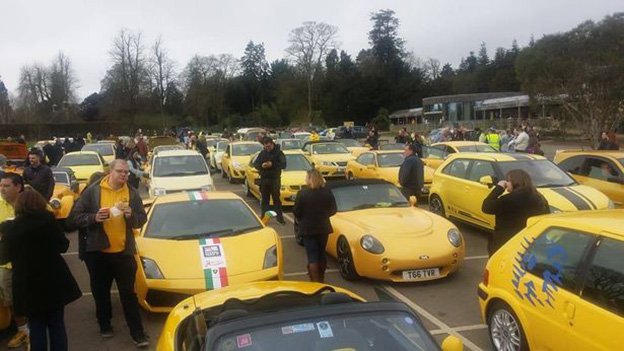 Photo credit: SWNS.com

"The response has been amazing and overwhelming; people from all over the country and all over the world have applied to join the group," said organizer Matty Bee.

"We've had everything here from a three-wheeler and a Mini to a Lamborghini super car…I've never seen so many yellow coloured cars in one place."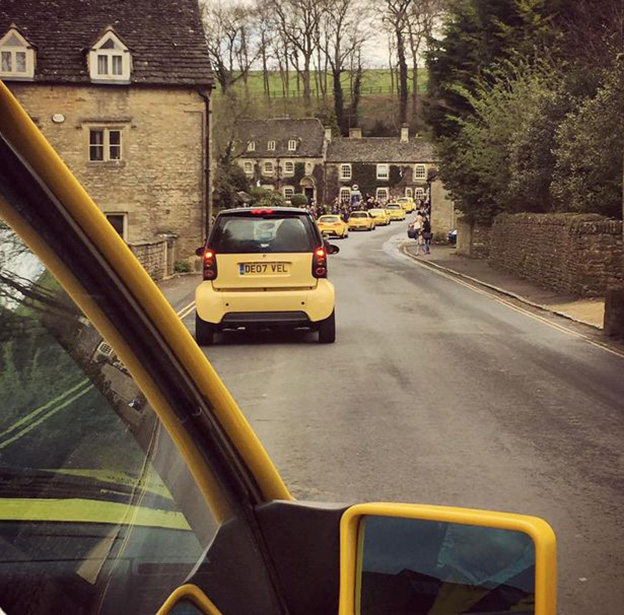 Photo credit: SWNS.com

Maddox, who was presented with a miniature version of his old car, said he was "overwhelmed" by the display of support, which he watched from his cottage.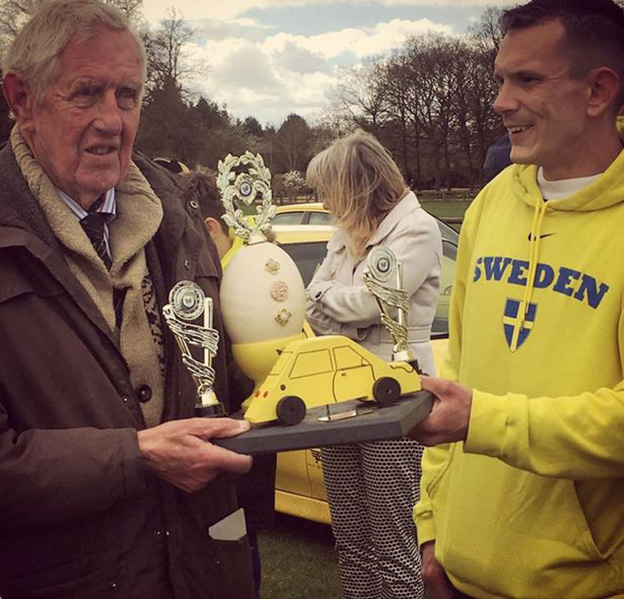 Photo credit: SWNS.com

Watch the video here: