Homeless Man Sleeps Outside Animal Shelter, Reunites With His Lost Dog
August 24, 2017

A homeless man was seen sleeping outside of an animal shelter in hopes that his missing dog would show up.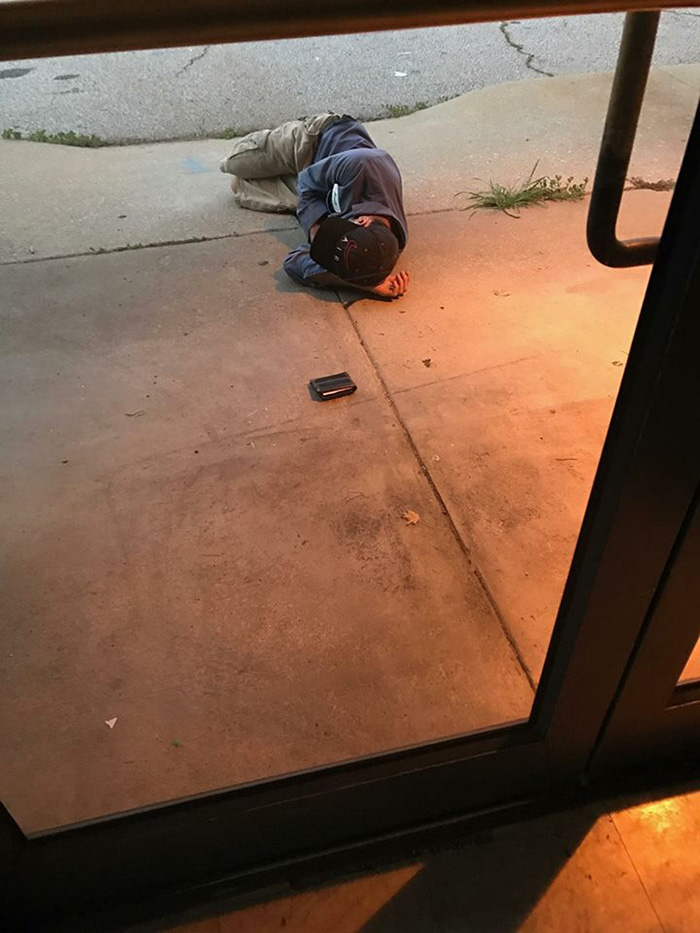 Facebook / Tracy Hunton Thompson

Jarvis Smith, who works at DeKalb County Animal Services in Chamblee, GA, found the man sleeping in front of the shelter and woke him up. After speaking with him, Smith learned that he had spent the little money he had on a bus ride to the shelter after his dog went missing.

He was waiting for them to open to see if they had her – and they did! But the pup was at thier other facility.

Smith then paid for the man's train ticket to get to the other location and reunite with his dog, Tata.

The shelter was so moved by the touching reunion that they waived all of the fees.

Their reunion was captured on video by Tracy Thompson, the manager at the shelter.

Please share this story with your friends and family! Read more GOOD NEWS!