Houston Furniture Company Turns Stores Into Shelters For Residents Stranded By Hurricane
August 29, 2017

A Houston furniture chain has opened its two stores to serve as shelters for families displaced from Hurricane Harvey.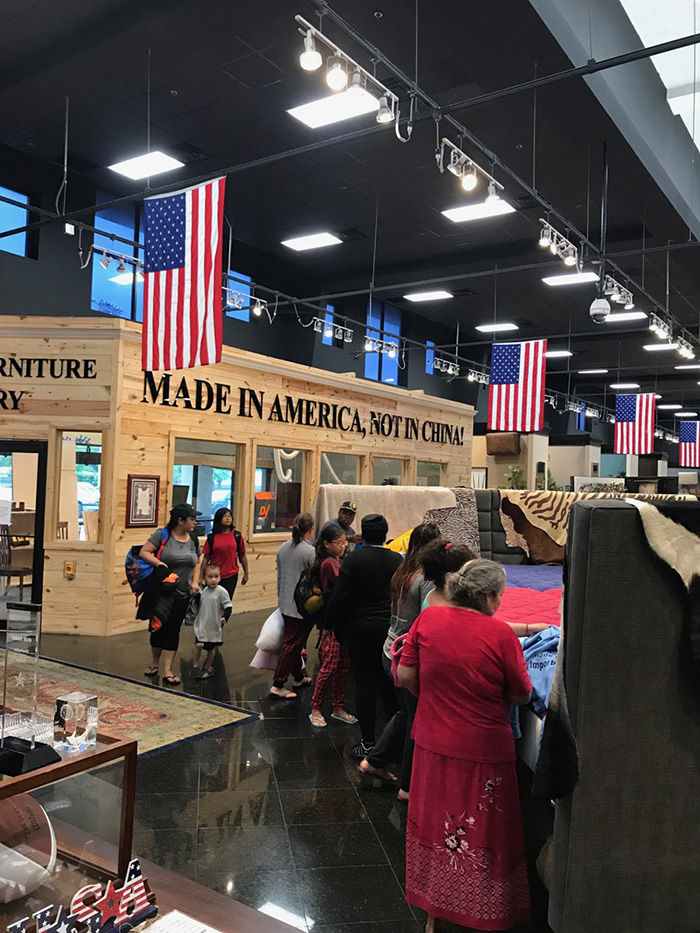 Twitter / Gallery Furniture

Gallery Furniture announced its plan to open the locations as shelters on Facebook over the weekend, noting that the stores had food, beds, and clean restrooms for anyone in need.

Pets are also welcome at the stores, as long as they are kenneled and remain by their owners.

The company even sent out its largest moving truck to pick up stranded residents and bring them back to the store.

Gallery Furniture owner Jim McIngvale told the Houston Chronicle, "We hope to give them some comfort in this incredibly difficult time."