Humpback Rescued From Fishing Nets Puts On A Stunning Show For Tourists
April 14, 2017

A humpback whale rescued after being trapped in fishing nets for several hours put on a stunning show for tourists.

Sightseers on a wildlife cruise off the coast of Cornwall were treated to the sight of the gentle giant breaching the surface a total of 25 times.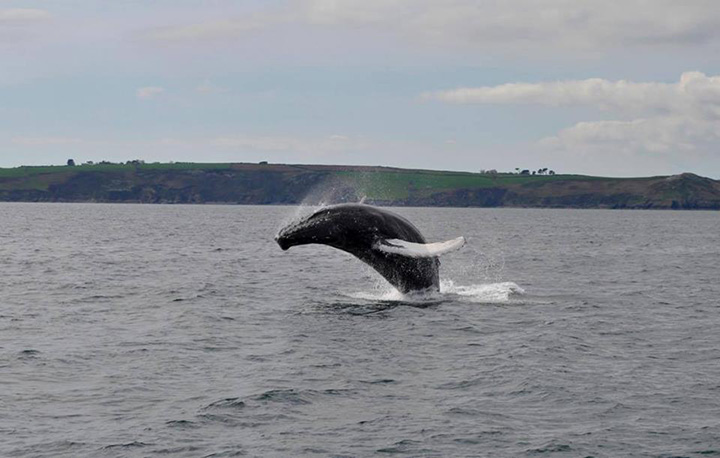 Credit: AK Wildlife Cruises

Keith Leeves, who runs AK Wildlife Cruises, said "We know it's the same whale that got herself entangled in nets in Devon because we could see rope burn marks on her."

Last month, the whale got tangled in Lobster Pot riser ropes and nearly drowned from the ordeal. She was saved in a three-hour rescue as the RNLI and the British Divers Marine Life Rescue joined forces with local fisherman.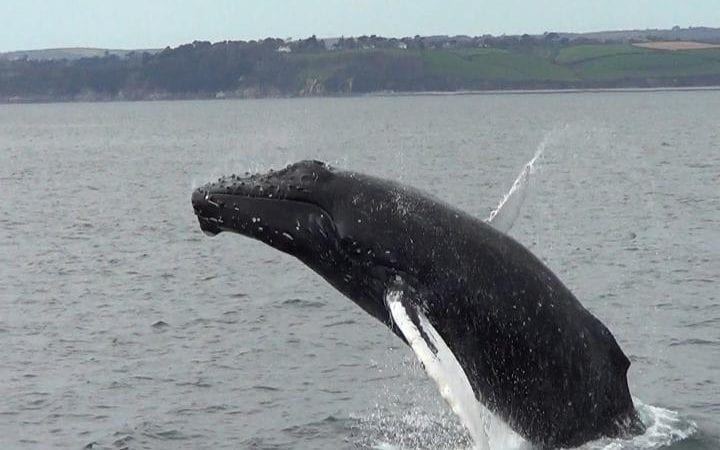 Credit: AK Wildlife Cruises

Leeves, who has many species of sea mammals over the years, said this was extra special.

"Doris breached 25 consecutive times. She certainly put on a magnificent show for us. She was very relaxed," he said. "We kept our safe distance. But this was pure bliss to watch."

Watch the video here: