Husband Gets Entire Town To Deliver Roses To His Wife On Her Last Day Of Chemo
July 3, 2016

Loving husband Brad Bousquet went to great lengths to commemorate the last day of chemo treatment for his wife, Alissa Bousquet, who is fighting breast cancer.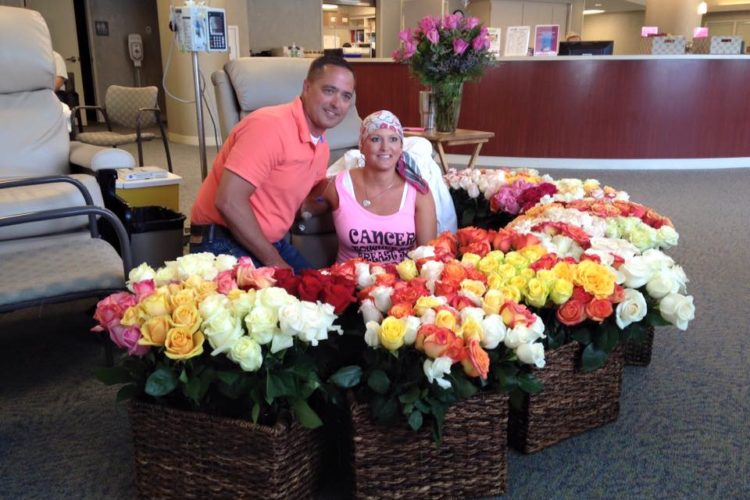 His gift showed not just how much he cared, but also how much support the entire town was ready to provide for Alissa and others battling breast cancer.

Brad contacted a local florist and set it up a deal so that roses for Alissa would be sold for $10 a piece. All proceeds went to the Susan G. Komen foundation.

On the last day of chemotherapy, 500 roses were delivered to his wife and $4,500 was donated to the foundation in Alissa's name, according to the Huffington Post.

"She has amazed me with her strength, courage, and positive attitude through it all. She still has a few surgeries ahead of her but completing chemotherapy is huge milestone in her journey," Brad wrote on YouTube. "I wanted to do something special during this last treatment to celebrate the end of her chemo and to show her the tremendous love and support she has from her friends and family."

(h/t) simplemost