J.J. Watt Has Raised $10 Million For Hurricane Harvey Victims
August 31, 2017

J.J. Watt of the Houston Texans started a Hurricane Harvey relief fun that has exceeded 10 million dollars.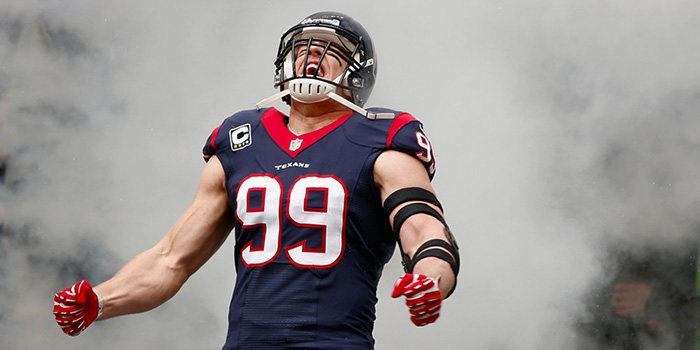 Credit: Getty Images

Watt began his efforts after posting this video on Twitter which has now persuaded over 100,000 people to pitch in. He has continues to post video updates on the donations daily, pleading for the public's help.

Recovery efforts from Hurricane Harvey will be massive.

We must come together to help rebuild our communities.https://t.co/SR6DmnNbyM pic.twitter.com/iiMsG2i4dl


— JJ Watt (@JJWatt) August 27, 2017

Watt made a personal donation of $100,000 for the millions of victims displaced and in need or resources and rescue. Make your contribution here.