J.J. Watt's Fundraiser Total For Houston Flood Relief Tops $37 Million
September 16, 2017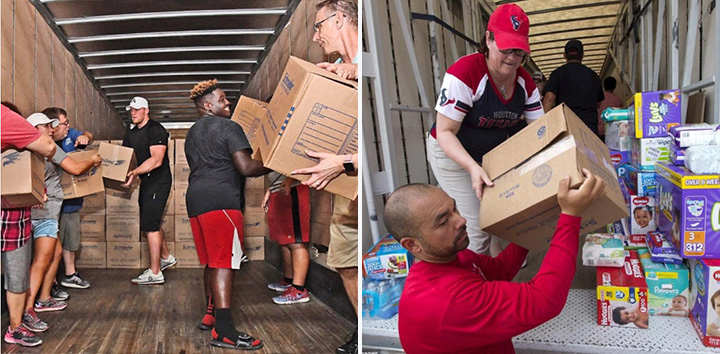 Getty Images

J.J. Watt's online fundraiser for Houston flood relief officially ended on Friday evening.

The total amount raised? $37,131,967.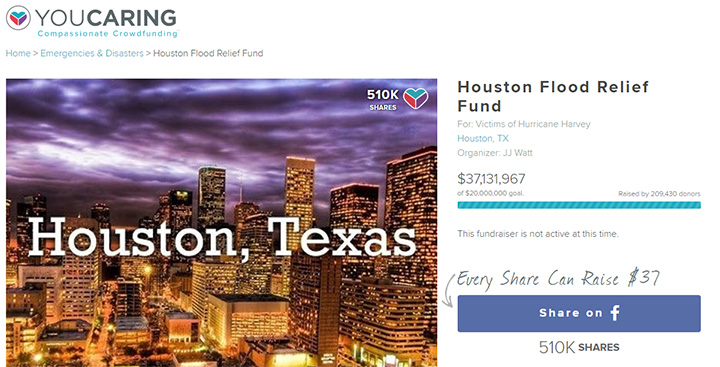 Watt posted a message to the crowdfunding page to thank everyone for their generosity:

"There are not enough words to thank you all for your generosity. If there is one thing that I have taken away from these last few weeks, it is the reassurance of how much good is out there in our world. When times are the toughest, humanity stands at its strongest and you have all helped to prove that emphatically. On Friday, Sept. 15 at 5 p.m. CT, we will complete the fundraising portion of our efforts to dedicate our time to ensuring every dollar is put to work for the people in the devastated areas in and around Houston. There are many places you could have donated your hard-earned money and I'm honored you have chosen to join this effort to support the people who were affected most by Hurricane Harvey. Please keep this spirit of helping one another alive. The world is a better place when we all take care of each other."

Watt, members of the Houston Texans and volunteers have since been hard at work distributing supplies to the city.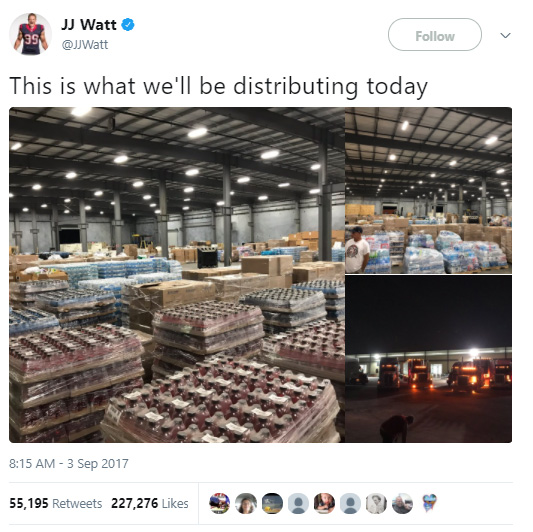 Watt said he understands that people are trusting him with their money and he's "going to make sure I do this thing right."

"I talked to people from [local charities], I talked to people that were in Katrina, learned what they did right and also learned from their mistakes. The biggest thing everybody keeps telling me is, 'Take your time and make sure you do it right.' So that's exactly what I'm going to do, I'm going to take my time, make sure I work with local organizations, that we do it right here in the city, so that money goes straight to the people of Houston who need it most."