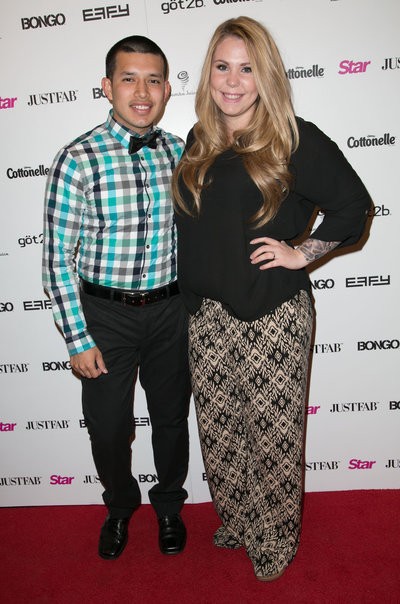 Kailyn Lowry has revealed that her marriage to Javi Marroquin is over. Javi announced that he wasn't willing to continue the marriage to Kailyn if she didn't want any more children. Lowry really wanted to focus on her career, as she was getting ready to wrap up her last year of college and she was excited to start working on a full-time basis. Javi was heartbroken and he revealed that he saw no reason why they should continue being married.
According to a new report, Kailyn Lowry is now revealing that she hasn't forgotten about Javi on Father's Day. Over the weekend, she used social media to send him a video of their son, Lincoln, saying happy Father's Day to Javi, who is still serving overseas.
"Happy Father's Day, Daddy!" Lincoln is caught saying in the video, adding with Kailyn's guidance, "Love you! Miss you!"
Kailyn has been linked to another woman since announcing her split from Javi Marroquin. While Lowry has denied dating anyone, it's no secret that her past may include relationships with women. While Lowry is busy taking care of her children, Javi is counting down the days until he comes home. He left while he was filming Teen Mom, and he has revealed that he's close to coming home.
Kailyn Lowry may not be looking forward to his return, as she has to address their marital issues. She will have to file for divorce and work out a custody schedule with Marroquin, who may want to see his son more when he gets home. She will open up about their issues on tonight's episode of Teen Mom.
What do you think of Kailyn Lowry's video to Javi? Are you surprised that she's making an effort to make sure Javi knows that his son is thinking about him?