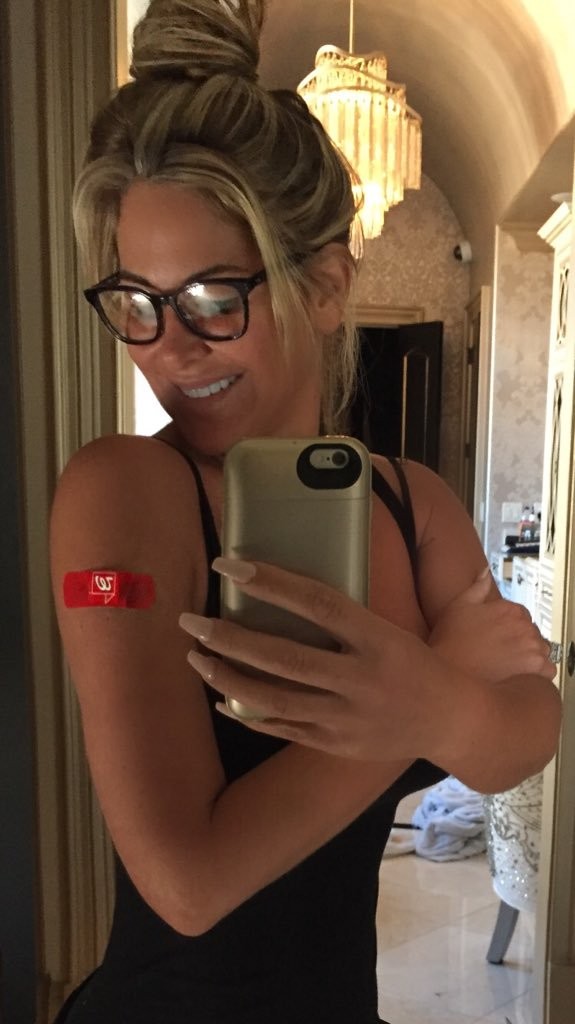 Kim Zolciak competed on Dancing With The Stars last year and realized that she wasn't feeling well one day. She suffered a mini stroke and was rushed to the hospital, where they found a small hole in her heart. Zolciak never thought that she would be dealing with a stroke and heart issues at such a young age, but she's taking her health rather seriously. Kim recently stopped by the hospital to get a test done to see how her heart is doing a year after her mini-stroke.
According to a new report, Kim Zolciak revealed that she had gone to the hospital for even more testing and she reveals that her heart is working great after having the surgery last year. She was heartbroken that she couldn't compete with her dance partner, but later learned that she had a serious issue happening and needed immediate surgery.
"On a more serious note having a stroke really has given me anxiety, I never thought I would have to deal with anything like this at my age, but trusting in your medical team (and I swear I have the best at Emory) and listening to your own body too," she advised. "If you think or feel something is off trust your gut. You are always right!! #HeartHealth."
Of course, Kim Zolciak needs a strong heart to keep up with her 6 children, her new skincare line and filming Don't Be Tardy. The newest season will premiere this August and fans are excited to catch up with Kim to see what she's been up to since the last season ended.
What do you think of Kim Zolciak's post about her heart? Are you surprised that she's still dealing with this heart issue, especially since she had surgery last year to fix the hole in her heart?