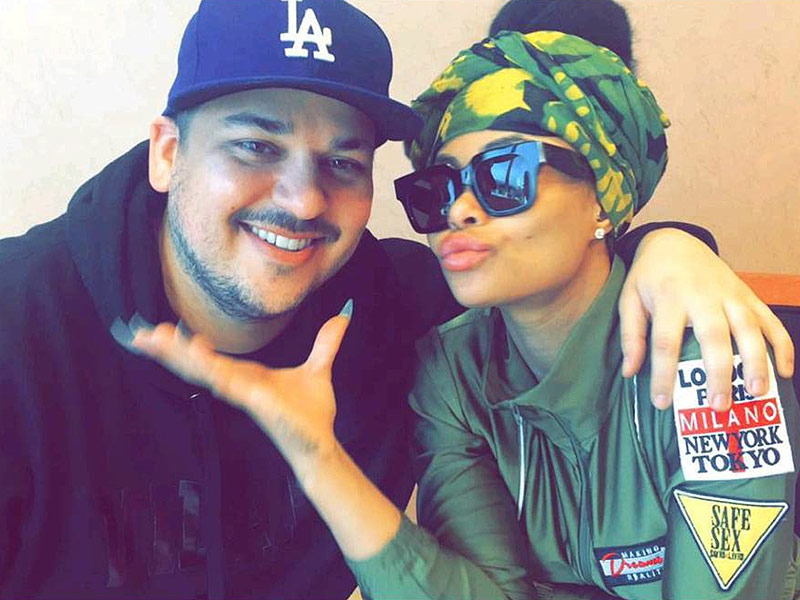 Rob Kardashian took to Instagram in a show of support for girlfriend Blac Chyna and against his close-knit family, The Kardashians, in an explicit post on the social media site.
Kardashian stated on Instagram in a typed statement with no photo attached that read "When the p***y good but your family don't like her so you drop your family and become an orphan."
Rob Kardashain has been in the public eye more since he began his romance with Chyna, who is the mother of Kardashian sister Kylie Jenner's boyfriend, rapper Tyga's child,
A source revealed to People Magazine that Jenner is "livid" about the couple's relationship.
Tyga and Chyna are the parents of a son, King Cairo.


Fans seem to be divided on Instagram of the couple's pairing.
One Instagram user penned, "When she leaves you, which she will. You're going to look so stupid. And yes you're family will be there to pick up the pieces like they ALWAYS are. But you know that on the inside you're going to be looking dumb as f**k."
Another commented, "Just wait until she drops you, you think you had it hard when Rita dropped you. This time you'll be so huge, you won't see your toes she's using you to aggravate your family and you refuse to see it."
Kardashian has been flaunting his relationship with Chyna on social media after over a year out of the public eye.
Reportedly, she is helping him lose some of the weight he gained while battling both depression and diabetes.
Kardashian began posting about his relationship with Chyna in January of this year.
He made waves with his family when he penned the following caption to a photo of Chyna carrying a baby car seat, "Blac Chyna probably out shopping right now as she plan to give birth to the only next generation of the Kardashian name."