Lady Gaga Responds To Body Shamers With Empowering Message
February 9, 2017

Lady Gaga has been a victim of body shaming following her 2017 Super Bowl Halftime Show and now the singer is speaking out to let everyone know that she loves her body.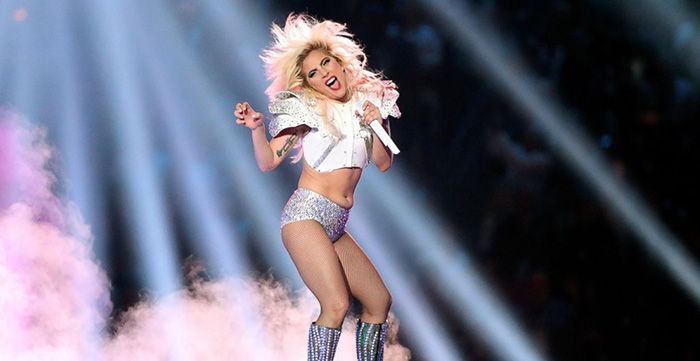 Getty Images

Twitter trolls made remarks about her having a "muffin top" and told her to "cover that stomach back up."

But people soon came to her defense.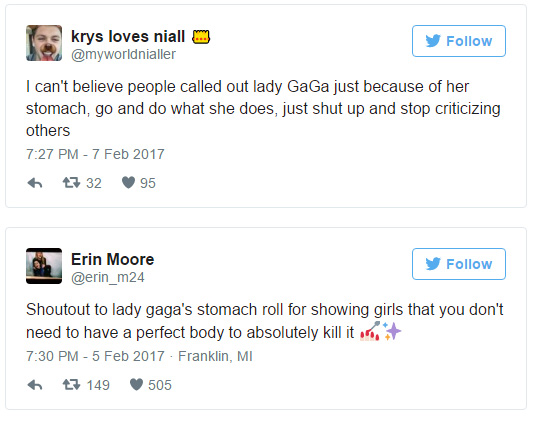 On Tuesday night, Gaga herself responded to the body shamers on Instagram.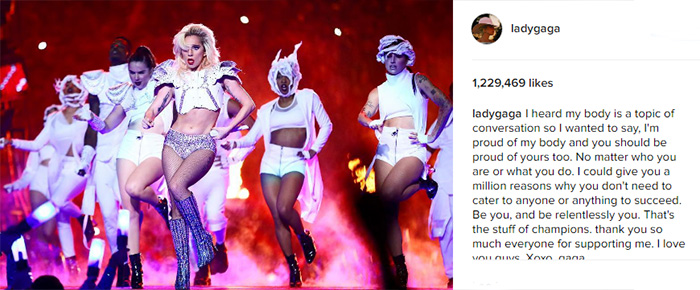 Instagram / Lady Gaga

"I heard my body is a topic of conversation so I wanted to say, I'm proud of my body and you should be proud of yours too. No matter who you are or what you do. I could give you a million reasons why you don't need to cater to anyone or anything to succeed. Be you, and be relentlessly you. That's the stuff of champions. thank you so much everyone for supporting me. I love you guys. Xoxo, gaga"