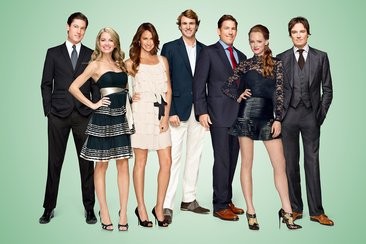 Landon Clements kept denying that she had done anything wrong on last night's finale of Southern Charm. Kathryn Dennis kept pushing for the truth that Landon had hooked up with Thomas and had hoped that he would provide her with stability, but Clements kept denying it. And for a while, fans of the show started actually started believing Landon – until the final scene of the season, where Landon's friend admits that she has slept with Thomas. According to a new report, Landon Clements is now thankful that Sonja Morgan from The Real Housewives of New York is now coming to her defense.
One viewer revealed that Landon Clements reminded her of "puppies, no focus, and proprietor of random imaginary businesses @ClementsLandon is The Sonja Morgan of #SouthernCharm." And it sounds like Sonja was ready to defend her fellow Bravo start, writing, "Landon is young, beautiful, open, &finding her way, loving her life, & Im livin my dream 2."
And it sounds like Clements really enjoys the support of Sonja, even though she doesn't watch The Real Housewives of New York. 
"I thought it was really nice," she said. "I haven't met her and to be really honest, I don't watch Housewives of New York, but I think anytime women support each other it's great. And I was really flattered and honored that she took the time to do that."
On Twitter, Landon has revealed that it is tough for her to deal with some of the negative feedback over the past couple of months. Now that the season is over, it is possible that the negative comments will stop, but Clements reveals that it isn't easy to deal with these fans who have some very strong opinions about her.
What do you think of Landon Clements' comments about Sonja? Are you surprised that Morgan is defending Landon?